Samsung stalking SanDisk again?
Toshiba in the frame too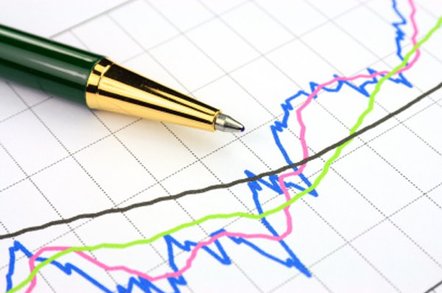 SanDisk shares have shot up 43 per cent to $10.93 in a week with rumours that Samsung is trying to take it over again.
SanDisk stock closed at $7.65 on March 9 and then started rising steeply. Bloomberg said this was due to speculation that Samsung and Toshiba could make a bid. Toshiba has a joint venture with SanDisk that operates NAND flash foundries. Samsung, which has its own foundries, licenses flash technology from SanDisk and these cost it a possible $300m plus a year, with the licence terms for 4X multi-level cell (MLC) flash technology due to be renegotiated.
The flash business is plagued by over-capacity, which has depressed prices and caused all vendors to endure hard times. Foundry consolidation would be a good way to remove excess capacity and stabilise prices.
Samsung tried to take over a resistant SanDisk for $5.85bn last year but pulled out in October after six months of talks, when it couldn't agree a price. SanDisk had just announced a quarter billion dollar operating loss, job losses, and received cash from Toshiba in return for giving up some JV production capacity rights. SanDisk has also said it may need to raise up to $500m in a rights issue after losing $2bn last year.
The company has said all along that it's open to an offer that values it 'correctly', leaving the door open for more talks. Foundry consolidation and licence cost reduction would be obvious incentives for a Samsung bid.
Motivations for a possible Toshiba bid are less clear, although having to share foundry capacity with Korea-based Samsung, with whom it competes in hard disk drives, may not be welcome to the Japanese company. Samsung's hard disk drive business could be a factor, with Toshiba perhaps wanting it as a quid pro quo for not obstructing any Samsung attempt to take over SanDisk.
The story was picked up by several investor and tech press outlets over the next few days, but was generally overshadowed by the Cisco UCS launch and then by IBM and Sun takeover speculation.
A flash industry source said yesterday that he thought it inevitable SanDisk would eventually be bought and that flash industry consolidation was also inevitable.
Toshiba has previously said it has no interest in buying SanDisk and has issued a no comment, as have Samsung and SanDisk. ®
Sponsored: Minds Mastering Machines - Call for papers now open