Oracle grows despite recession
Ellison still complains diamond shoes are too tight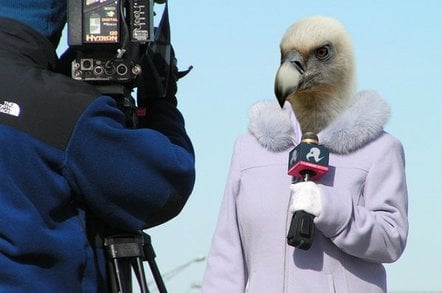 Oracle grew its revenues in its third 2009 quarter by two percent to $5.5bn - a decent performance, but still not good enough for CEO Larry Ellison.
"But for the strengthening of the US dollar leading to unfavorable currency exchange rates," he grumbled, "our non-GAAP earnings per share would have increased 29 per cent [instead of 16 per cent] in Q3... (despite) the serious slowdown in the world economy." Some people are just never satisfied.
Oracle's Q3 fy09 GAAP net income declined one per cent year-on-year to $1.3bn, whereas its GAAP earnings per share rose three percent to $0.26. Software revenues rose five per cent year-on-year to $4.4bn. Software license updates and product support revenues rose 11 per cent to $2.9bn but new software licence revenues declined six per cent to $1.5bn.
Services revenues also fell eight per cent to $1.0bn as Oracle's customers, locked in to the company's products, looked to save money somehow.
All the Oracle head honchos at the results announcements bemoaned the US dollar's weakness, saying how better the results would have been if overseas revenues hadn't had to be converted into the wishy-washy greenback. They made the same complaints last quarter.
The company has decided to pay its first-ever dividend of $0.05/share although it's not said why it's doing this rather than buying back shares. The presumption is that buying back shares in the depressed stock market conditions we have now won't please shareholders anywhere near as much as actually getting cash.
It's also a demonstration of just how strong Oracle is in cash terms that it can afford to do this when most other companies are cancelling dividends and conserving cash like Scrooge on steroids. ®
Sponsored: Minds Mastering Machines - Call for papers now open