VIA pushes netbook reference design
Yes, another one
VIA continues to pitch its C7-M processor at netbook makers, despite evidence they favour its Nano chip, and has launched a new reference design in the hope they'll opt for the older chip.
Dubbed the Surfboard C855, the design comprises a small motherboard fitted with a 1.66GHz C7-M on an 800MHz bus and connected to VIA's VX855 chipset - a part the company claims is good for smooth 1080p playback.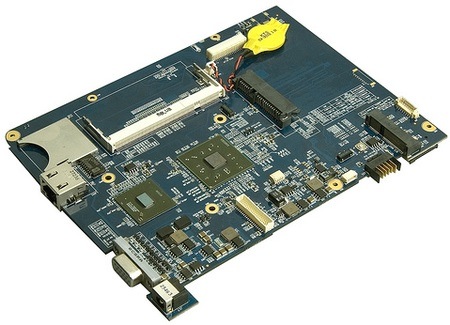 VIA's Surfboard C855 Reference Design: 1080p HD playback supported... sort of
The chipset's integrated graphics core can only feed an on-board LCD of up to 1366 x 768 resolution - just over 720p - but external monitors can run at up to 1920 x 1440 when connected to the part, VIA said. It has support for H.264, MPEG 2, MPEG 4, WMV9 and VC1 decoding in hardware too.
It's designed to operate with a 10in or 12in screen.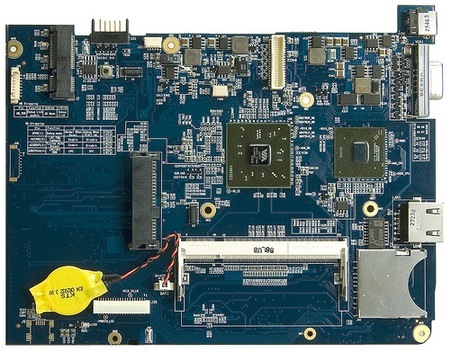 Standard netbook features covered
Surfboard supports all the customary netbook technologies: there's a single Dimm slot to take up to 2GB of 667 or 800MHz DDR 2 memory; support for both 1.8in parallel ATA ZIF-connected drives and 2.5in SATA units; VGA out, though this surely renders the ability to play 1080p content on an external screen pointless - where's the DVI or HDMI port, VIA? - three-in-one memory card reader; two USB ports; and a Mini PCI Express slot for Wi-Fi cards.
There's apparently pins for a SIM slot too, allowing netbook makers to construct HSDPA 3G machines with the addition of an internal modem.
VIA has introduced a number of netbook reference designs in the past, most notably 2007's NanoBook and its successor, OpenBook, put out in 2008. OpenBook was aimed at 8.9in netbooks, NanoBook at models with 7in screen. So there's still room for both alongside the 10-12in Surfboard design.
VIA's C7-M won support from mini-PC makers HP and OQO last year, though they've since largely deserted it for Intel's Atom. Samsung is preparing a 12in netbook based on Nano, however.
VIA is making Surfboard available to Asian netbook makers now. ®
Sponsored: Detecting cyber attacks as a small to medium business