Sony Ericsson Walkman W705 music phone
Add GPS and it becomes the W715
Review No mobile maker has been as prolific as Sony Ericsson at churning out music mobiles, largely because it commandeered the Walkman brand.

Sony Ericsson's Walkman W705: smart and stylish looks
That's meant plenty of Walkman models that remix familiar music phone functionality, adding extra features here and there, and reworking designs in an attempt to cover the bases for all potential music mobile buyers.
With the W705, Sony Ericsson has introduced a smart, stylish sliderphone into the Walkman repertoire, bringing Wi-Fi to the mix alongside high-speed HSPDA 3G connectivity. It doesn't have GPS built in, but if you need satnav tech on your phone, take a look at the Vodafone-exclusive W715, which is the W705 with Assisted GPS on board.
The W705/W715's bodywork is elegant, with a crisp brushed aluminium silver front panel, rubber-feel back panel, and a large 2.4in, 320 x 240 display. Subtle gold trim on the front and edges is surprisingly un-bling. In fact, the W705 speaks the same design lingo as the sharply-dressed W880 and more recent W890 candybars. It also has a hint of Nokia N95 about it. The controls are worked into the sort of circular design we've seen on previous Walkman phones.
The navpad is slightly raised for easy handling, while the usual bank of soft-menu keys, call and end, menu and Clear buttons are nicely contoured for hassle-free fingering.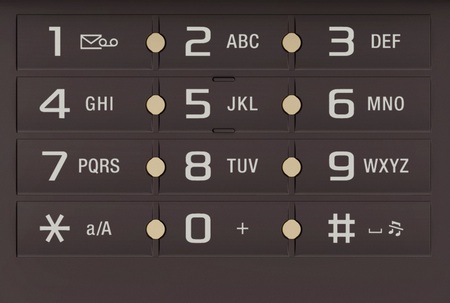 The keyboard's almost smooth
The numberpad too has some subtle contouring of its own, helping to differentiate individual keys on the almost smooth matte surface. It has a responsive action that's good for speedy texting, while the slider mechanism is smooth and seems sturdy, adding to the overall quality-built feel of the handset. At 95 x 48 x 14.3mm and 98g the W705 is well proportioned and, open or closed, nicely balanced in the hand.