Ericsson quickens up cable broadband
Five times faster, but will we benefit?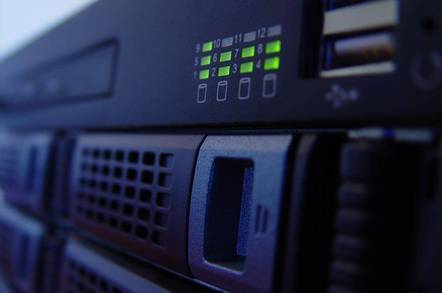 Ericsson has taken the 100Mbit/s VDSL2 telephone cable broadband standard and made it go five times faster.
VDSL is very high bit rate Digital Subscriber Line technology, and is a follow-on technology to ADSL (Asymmetric DSL) which first established a data transmission channel parallel to the voice transmission channel on the twisted copper pair cables used in our beloved POTS (Plain Old Telephone System). The lure of broadband transmission along the installed POTS infrastructure is that you don't have to run expensive fibre cables to peoples' houses, as the Cable TV companies do. Instead you use the existing telco 'last mile' copper from the local exchange to the household and send data and video over it in a so-called triple play with voice.
VDSL, running at 52Mbit/s, was approved as a standard in November 2001, by the International Telecommunication Union and runs at 100Mbit/s - much faster than ADSL1's 8Mbit/s download and 1Mbit/s upload speeds. It's also much faster than second generation ADSL2's 12Mbit/s download and 3.5Mbit/s upload speeds. The ITU approved VDSL2 at 100Mbit/s in February, 2006.
All these standards featured decreased performance as the length of the copper wire increased. What Ericsson has managed to do is effectively insulate or decouple one pair of copper wires in a bundle of them from the others, by reducing the effect of interfering noise or crosstalk in the cable bundle. This affects the data signal going along each twisted pair and reduces the achievable speed and distance.
Ericsson calls this vectorised DSL and claims it's demonstrated a more than 500Mbit/s transmission at 500m distance by using this and line bonding - bundling six lines (twisted pairs) into one. A line bonding standard is available today, and Ericsson says that the standardization of vectoring is expected by the end of 2009.
Line bonding is OK for the case where many lines are going into an end-point, such as a business - it's no use for households with one line going in. So, for them, we could expect around 83Mbit/s at 500m distance from the exchange.
Will we finally get household IPTV, HDTV, video-on-demand and broadband nirvana from this? It seems not for everyone, because the distance from the exchange is the killer. VDSL2, if adopted, should boost the paltry ADSL speeds we have today, unless BT and other telcos contend the lines to hell, and should also extend the reach of near-broadband speeds out into the places that ADSL can't get to now.
Ericcson says that power management of cables using vectorised VDSL2 is better than the current situation, and that its new technology also makes it possible to use existing copper networks as a backhaul for radio base stations, accelerating future rollout of HSPA and LTE-based high-speed mobile broadband services. ®