Dell MacBook Air Adamo officially launched
Slim and sexy, dahling, but mediocre inside?
Following months of teaser specifications, pictures and videos, Dell has finally decided to launch its slim'n'sexy Adamo laptop.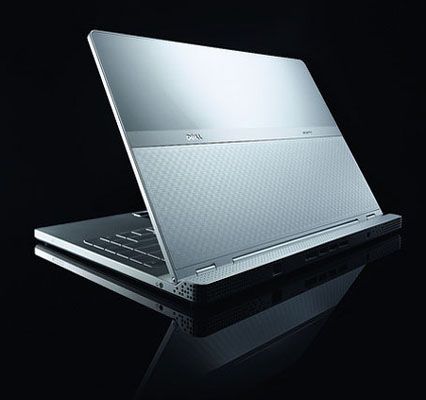 Dell's Adamo: sexy, but is it powerful enough?
The machine is the very "pinnacle of craftsmanship" – at least according to Dell - and many media outlets have already dubbed the Adamo as the latest MacBook Air competitor. Although this is probably mainly based on the laptop's looks and the fact that its base is crafted from a single piece of metal.
Adamo measures 331 x 242 x 16mm and has a 13.4in, 16:9 aspect ratio display. It's described as an "HD" screen, but we can reveal it's only a 720p boy.
The laptop contains Intel's Mobile 965 Express chipset, making use of GMA X4500 integrated graphics for what Dell calls its "visual juice".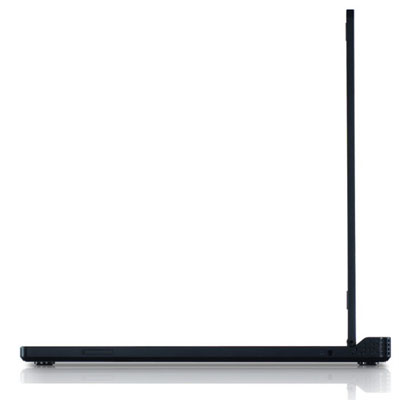 It's slim, but there's no optical drive inside
Under the shell you'll find a 1.2GHz or 1.4GHz Intel Core 2 Duo processor, 2GB of DDR 3 memory and a 128GB SSD. Again, much like Apple's Air, the Adamo doesn't have an internal optical drive, but you can opt to buy an external Blu-ray or DVD combo drive.
Fast wireless surfing is possible thanks to the integrated 802.11n Wi-Fi connectivity, but mobile workers can also opt for mobile broadband technology to be included too. An Ethernet port's also included - unlike the Air.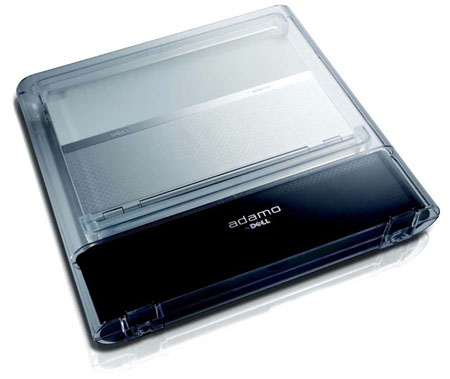 Adamo's delivered in a plastic case with separate cable compartments
The machine has two USB 2.0 ports, a single USB/eSATA combo port and Bluetooth 2.1 for short-range data transfers. It comes installed with Windows Vista 64-bit Home Premium Edition.
Dell claimed the machine's "preliminary" battery life is around five hours. 'Prelimary' in this case means based on an early, pre-release test, so who can say what it'll be in the real world. There's no word yet on whether the battery is easily removable.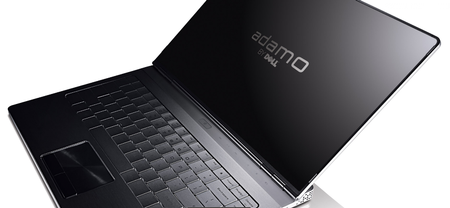 Svelte
Dell will start shipping Adamo on 26 March. Its US price has been pegged at $1999 (£1419/€1536). Over here it'll retail from £1649. ®
Sponsored: What next after Netezza?