SEC: Magical stock brokering software was a fraud
Two Californians allegedly steal $40m with fairytale app
US trade regulators are accusing two California men of orchestrating a multi-million dollar ponzi scheme by convincing clients they owned a special stock option trading computer program with a near-flawless record for choosing winners.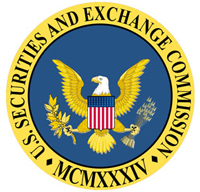 The Securities and Exchange Commission on Wednesday said it has charged Anthony Vassallo and Kenneth Kenitzer with securities fraud in Sacramento federal court. It seeks an emergency court order to freeze the assets of Vassallo's company, EIMT.
According to the SEC's complaint, Vasallo fooled about about 150 investors — many of whom he met through his church — out of approximately $40m total from May 2004 through November 2008. He allegedly mislead his clients to invest their money in EIMT by claiming he had proprietary trade brokerage software which generated returns of about 3.5 per cent per month with little risk of loss.
Regulators allege that no such magical program actually exists — and that in reality, Vasallo just opened an account with TradeStation Securities, made a couple of trades, then transferred virtually all the funds into an EIMT bank account where both he and Kenitzer used the money for "unauthorized purposes." Vasallo then allegedly doled out so-called earnings to his clients with other investors' funds.
The complaint accuses Vasallo of providing his investors with documents that purported to show that, with only one exception, he had never suffered a monthly loss using his program. On several occasions, Vasallo also fabricated screen shots to show investors that EIMT had more than $53m invested, while no assets actually remained in the brokerage account.
Kenitzer was a principal of EIMT since 2005. The SEC claims he participated in the company's day-to-day operations and regularly posted false information on the EIMT's password-protected website where clients could monitor the supposed performance of their investments.
Investors who asked why they couldn't access their funds were allegedly offered excuses that involved everything from technical glitches to an SEC audit.
But the scheme apparently got shaky once two EIMT investors spoke with a TradeStation official and were told that Vasallo hadn't been an active trader there for more than a year and that his account had been terminated for "compliance reasons."
When a group of investors confronted Vasallo at EIMT's office in Folsom, California, he allegedly admitted he had not had any active accounts for some time. He also allegedly admitted the account statements he had shown were what he called "simulated."
Despite his admissions, the SEC accuses Vasallo of continuing to mislead investors by giving contradictory and unsupported claims about his use of EIMT investor funds.
The SEC wants to court to freeze the assets of Vassallo and EIMT, and for the company to provide verified accounting under its control. If found guilty of fraud, the SEC wants Vasallo and Kenitzer to relinquish their ill-gotten gains and pay additional financial penalties.
A copy of the SEC lawsuit can be found here. ®
Sponsored: Detecting cyber attacks as a small to medium business