Pair of Nokias comes with more music
Third phone is Nokia's first with an internal FM antenna
Nokia wants to keep the beats flowing, so it's added two more phones to its XpressMusic portfolio, along with a more basic model aimed at radio listeners.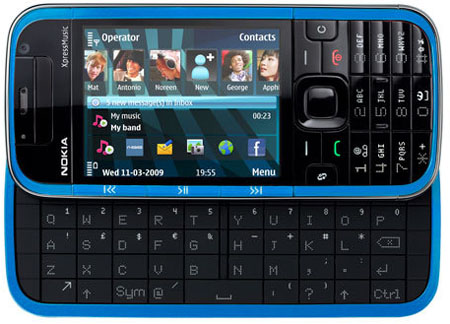 Nokia's 5730 is the first XpressMusic phone with a slide-out Qwerty keypad
The 5730 and 5330 are both compatible with Nokia's Comes With Music service – its iTunes-like online music shop that provided "unlimited access to millions of tracks".
The 5730 is the Finnish handset manufacturer's first music-optimised device with a full Qwerty keypad, which slides out sideways.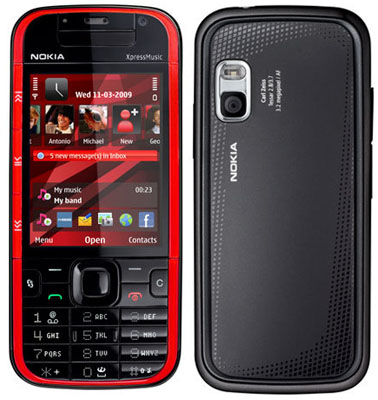 Fast access to pals - and to the 3.2Mp camera
The homescreen's been improved to provide direct access to up to 20 of your chums' contact details, and to music, social networks and games.
Speaking of which, the 5730 is also an N-Gage handset with dedicated gaming keys and direct access to like-minded users in the N-Gage Arena community.
Despite looking as though Nokia's lopped off its top, the 5330 comes with a 3.5mm headphone jack and can support up to 26 hours of music playback, Nokia claimed.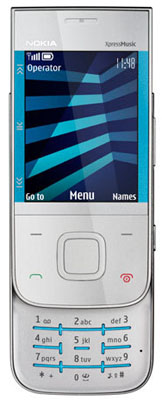 The 5330: looks like the top's been chopped off
Nokia hasn't said much else about the talker's specifications, apart from the fact that it supports Facebook, MySpace and, of course, Comes With Music. So expect it to be pretty similar in features to the 5730.
Last up is the basic-looking 5030, which doesn't ship with Comes With Music support but does at least do away with the need for a headset when listening to the radio - the first time a Nokia handset's had an internal aerial, apparently.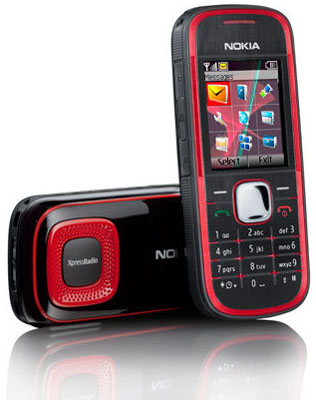 The 5030: has an internal radio antenna
The phone will play FM radio for around 24 hours, Nokia said, and has a talk time of roughly ten hours. It'll be available in "Graphite" or "Red" body colours during Q2, priced at less than €40 (£36/$50).
Nokia said the 5730 and 5330 will both be available in Q3, priced at €280 (£258/$355) and €160 (£147/$202), respectively. ®