UK IT should 'fire men first', says Kate Craig-Wood
Expensive blokes' jobs should be gendersourced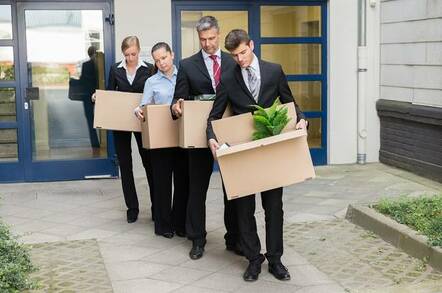 Famed skydiving hosting-biz queenpin Kate Craig-Wood has called for IT companies hit by the recession to fire male employees before female ones, as men are - she says - paid more to do the same jobs.
"In the IT industry women earn a massive 23 per cent less than male counterparts, despite being equally capable," says Craig-Wood. "IT companies should conduct a quick pay audit, then let go those who are on higher wages for the same job. Such actions will also serve to counteract the danger of the boy's club mentality within the sector resulting in women being preferentially targeted for redundancy."
Craig-Wood will not be putting this policy into effect herself, however, saying that no redundancies are required at her company Memset "as it is growing fast, thanks to the current wave of cost-driven IT outsourcing".
Craig-Wood herself, as a company founder and a woman, would still be safe under a men-out-first regime even if hard times should hit Memset in future. This would not have been true some years ago when Craig-Wood was an executive at Easyspace - and a man.
Despite Craig-Wood's example, however, the number of women in UK IT has dropped from 21 to 16 per cent in recent years.
"According to Intellect [the trade body of which she is a committee member], 'the under-representation of women in IT remains a significant and worsening issue'," she says. "We also know from research... that companies with the highest representation of women on top management teams perform more than 30 per cent better financially." ®
Sponsored: What next after Netezza?