Microsoft to force New Xbox Experience upgrade?
Games may soon come with mandatory NXE installation
Microsoft has refused to confirm or deny rumours that it could soon force Xbox 360 gamers to upgrade their consoles onto the New Xbox Experience (NXE) interface.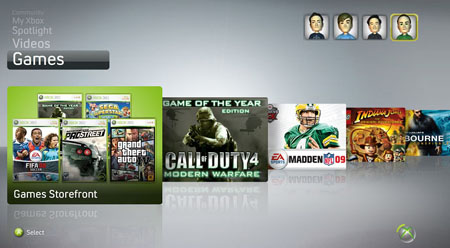 The NXE interface could soon become mandatory
The firm told Register Hardware that it doesn't comment on rumour or speculation, following various online reports that it's planning to include NXE as a mandatory installation for upcoming games.
This would mean gamers would be unable to play a new game unless they agreed to forgo the console's old Blade interface, in favour of the recently launched NXE menu system.
It's been claimed that Tom Clancy: H.A.W.X will one of the first games shipped with mandatory NXE installation.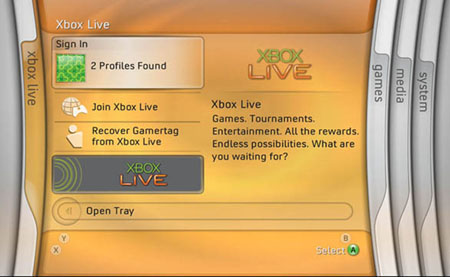 The Xbox 360 Blade interface
Presumably all the necessary files will be on the disc itself, otherwise gamers could be forced to connect into Xbox Live and download the NXE before they can play their game.
If you're still a Blade interface user, but want to know more about the NXE, then find out all about it The Register's online guide. ®
Sponsored: From CDO to CEO