Slash your way inside Apple's Mac Mini
Putty knife adventure
Photos You can break into Apple's new Mac mini, but it's nerve-wracking. However, if you do, you can up its storage capacity to one terabyte.
On Wednesday, the folks at Mac repair-shop and parts-supplier iFixit tore a new 20-inch iMac into pieces. Today, they did the same with the new Mac mini.
Popping open a Mac mini for the first time is not for the faint of heart. Unlike the iMac teardown, which requires only a full complement of Torx drivers and a pair of dent-puller suction cups, disassembling a Mac mini requires a putty knife, serious leverage, and nerves of steel. After you've done it once or twice, however, it's easy.
Before we pry apart Apple's dwarfish desktop, let's take a look at its three main incarnations since the Mac Mini's original release in January 2005.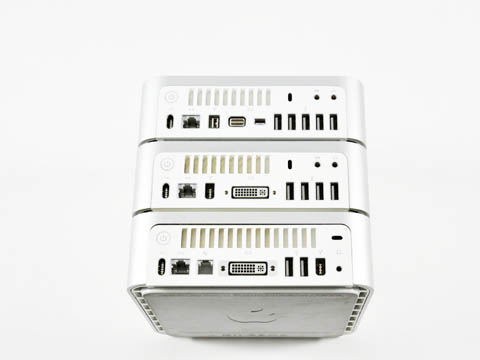 The original PowerPC G4 Mini (bottom), the Intel Core Duo (middle), the new Core 2 Duo (top)
The original Mac Mini was a PowerPC G4 machine, which went through a few upgrades before it was discontinued in February 2006. The PowerPC G5 never made it into a Mac Mini, running too hot for its tiny confines.
The first Intel Core Duo/Solo Mac Mini showed up in February 2006, ditching the modem and doubling the number of USB ports. It went through one processor upgrade, then received an Intel Core 2 Duo in August 2007.
Earlier this week, it received a more-powerful build-to-order Core 2 Duo and an additional USB port, swapped its DVI port for a Mini-DVI port and a Mini DisplayPort, upped its Firewire port from FW400 to FW800, and moved to an Nvidia GeForce 9400M integrated-graphics subsystem.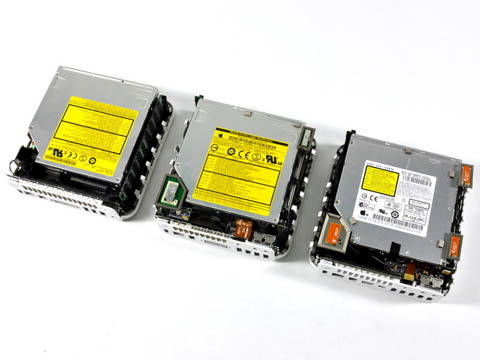 From left to right: the old, the middle-aged, and the newborn
The original Mac Mini had a toy surprise inside - one that was never used: an extra Firewire connection underneath its top. Rumor had it that it was originally was intended to support a built-in iPod dock. As you know, that dock never materialized.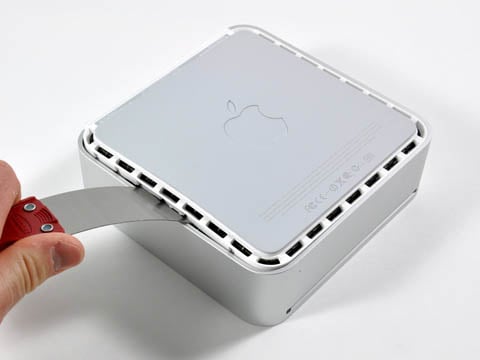 You didn't really need that warranty, right?
Sponsored: How to get more from MicroStrategy by optimising your data stack