3D car dashboard displayed
Up yours, Navman
The same boffins that brought you gesture-controlled 3D TV have another depth-defying treat in store: a 3D car dashboard.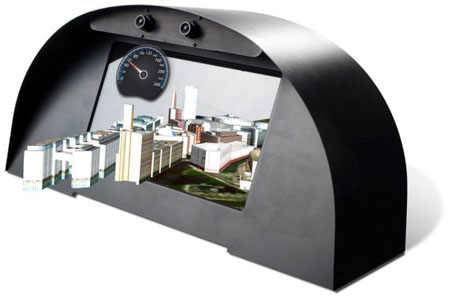 The 3D dashboard would add a new dimension to driving
Researchers from the Fraunhofer Institute for Telecommunications in Germany showed off a prototype dashboard at CeBit this week that's able to display a 3D model of the car's surroundings.
Various satnav manufacturers, including Navman, have already launched 3D-capable navigators. But the Fraunhofer Institute's dashboard would be much larger and, we assume, show a more realistic view of the road in front of and around the driver.
A range of other driving related details would also be available in 3D, such as petrol level warnings, traffic information and speed gauges.
Special specs wouldn't be required and the 3D effect's created by two cameras mounted into the dashboard to measure the position of the driver's eyes and the distance between.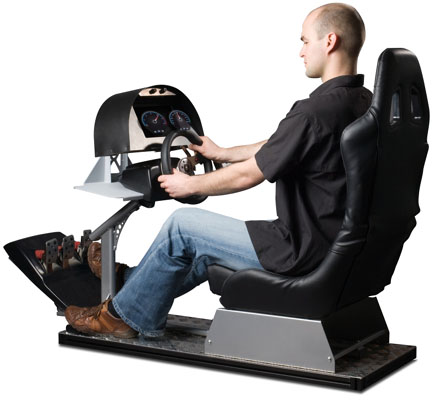 Two dash-mounted cameras monitor the driver's eyes
As this is done in real time, the position of the two images required to ensure a 3D image could then be altered to ensure the driver's always able to see the dashboard in 3D.
Plans to integrate the 3D dashboard into Beemers, Mercs, Bentleys and Rollers haven't been announced yet. ®
Sponsored: What next after Netezza?