Sun's Schwartz worries over 'economy, not future'
Ponytail shakes pom-poms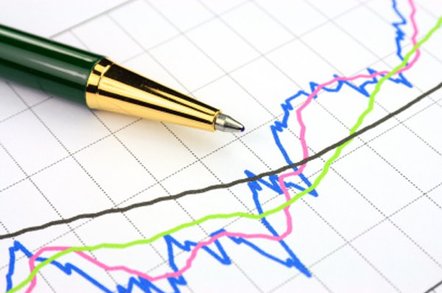 Comment Times might be tough. The server and operating system racket might be taking hits. But Sun Microsystems ain't scared.
As one of the few titans of the tech industry who writes a blog and keeps it current, Jonathan Schwartz, Sun's president and chief executive officer, basically does his own public relations as well as being chief cheerleader for the company. In this week's dispatch from Schwartz, he launched into an explanation of who Sun is and why he is not worried, despite the fact that Sun doesn't make money and the economy is not doing so great in places where Sun used to do a lot more sales.
This is apparently the first in a four part series that will try to explain who Sun is and, presumably, why IT managers and investors should care. You can read the blog post or watch a video of it.
"Let me start by joining the chorus of those worried about the global economy," Schwartz wrote. "I am routinely talking to customers now partially owned by governments, whose share prices have declined 95% or more, whose balance sheets and basic business models are under extraordinary duress. Like every business, our health is a derivative of our customers,' and to that end, we've got our challenges - sure, innovation loves a crisis, but only after customers have stepped out from under their desks."
Schwartz said in the blog posting that media startups and telco firms - companies where Sun still sometimes holds some sway, but a lot less than during the dot-com boom a decade ago - have in some cases "never had it better" and that government agencies "flush with new funding" are part of a "cheerful minority."
The IT vendors are sure counting that economic stimulus money a little early, aren't they?
"From building bridges to automating health care, government stimulus will undoubtedly drive technology investment, and we're well positioned to participate globally," said Schwartz. "Which is all to say, I'm neither worried about the role information technology will play in the economy, nor am I worried about the relevance of Sun's offerings. I'm not worried about the future, I'm focused on its arrival date."
While such a statement is comforting in its certainty, there is no such thing as a future. There are only possible futures, with varying degrees of probability we can't even calculate, futures that are based the individual behavior of 6.5 billion people on the planet and the collective behavior of aggregations of people (which behave differently from individuals) such as families, towns and cities, states and nations, and businesses of all sizes.
What I can't figure out myself - and what really has me worried - is whether or not times of harsh economic conditions increase the number of possible futures, or if the possibilities actually contract when things get rough, thereby increasing the probability that a particular kind of future actually moves into the present. I'll have to read a lot more history than I have to even venture a guess, and even the historians I know are just like you and me: Unsure of what will happen and made uneasy by this.
I know the kinds of futures I don't want to be on the horizon, that's for sure, and like many of you, I am hoping that we don't go into a global depression. Luckily, I know how to hunt and fish and farm if it comes to that, and my parents have lots of land in upstate New York.
Best I can figure, if you are not just a little bit worried about the future right now, you might just be dead. Or a politician or CEO that has to be a cheerleader. I am not holding pom-poms, and no one I know is either. ®