Lenovo IdeaPad S10e netbook
The ThinkPad of laptots?
Review Ah, netbooks... everybody is making them - cue Psion lawyers - and everyone wants one. Yet despite the stiff competition, Acer and Asus combined own around 70 per cent of the market. So what are the rest of them doing so wrong? Not distinguishing themselves well enough, if the Lenovo IdeaPad S10e is anything to go by.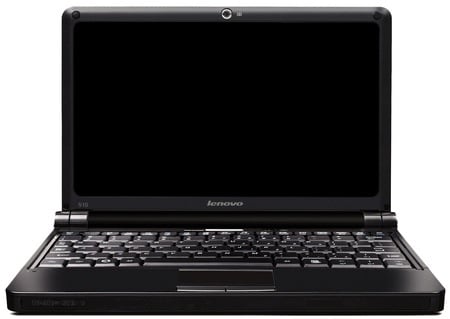 Lenovo's IdeaPad S10e: 16:9 aspect ratio screen
Aside from a minor change in screen size - 10.2in reduced to 10.1in - the primary difference between the previously released S10 and the S10e is the inclusion of Lenovo's "Quick Start", which apparently makes it ready for the education sector - hence the 'e'. Quick Start is a rebadged version of DeviceVM's SplashTop, which is included on several Asus motherboards and its Eee Box desktop. SplashTop is a lightweight Linux distribution that can boot in a matter of seconds to give access to the web, music, photos, Skype or IM.
From pressing the power button, it takes around 23 seconds to get into a web browser. The S10e has 802.11g Wi-Fi and you'll need a few more second still for this to connect to an access point – bringing you up to around the 30-second mark before being able to check your train times. Unfortunately, it doesn't seem to support any 3G dongles, which are becoming our firm favourites for working on the road.
SplashTop has a few other issues too: the lack of a word processor, leaving you reliant on web-based apps, and no option to customise the trackpad sensitivity, which has a default setting that's far too sensitive. A couple of minor additions and SplashTop would be competitive enough to take on the Xandros based distribution that Asus uses on its Eee PC range. For now, though, it can't.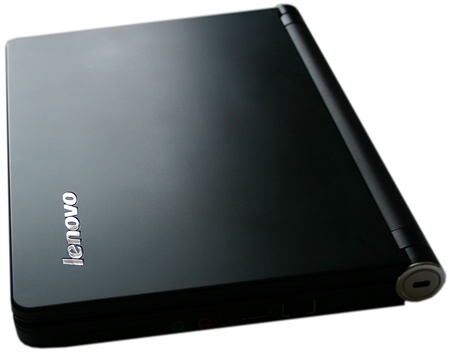 One inch thick but still very portable
Underneath the S10e's exterior lies a 160GB hard drive with Windows XP pre-installed. As with all Lenovo machines, there's a recovery partition too should you need to return XP to the factory settings, although this does take a few hours. With 1GB of DDR 2 memory and the almost netbook-standard 1.6GHz N270 Intel Atom processor, you certainly don't feel you're being held back.
Sponsored: Detecting cyber attacks as a small to medium business