Obama taps net neut for FCC post
Law school chums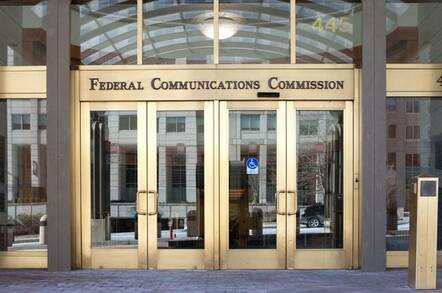 As expected, President Barack Obama named former Harvard law classmate Julius Genachowski as the next chairman of the US Federal Communications Commission.
And the net neuts are chuffed. Genachowski was Obama's chief technology adviser during his election campaign, and he helped pen the Barack Obama Technology and Innovation Plan (PDF), which began by telling the world that the now Prez hopes to ensure "the Full and Free Exchange of Information through an Open Internet and Diverse Media Outlets."
Public Knowledge - the net watchdog that so doggedly battled Comcast over its BitTorrent busting last year - praised Genachowski's appointment in a (rather lengthy) statement from president and co-founder Gigi Sohn.
"I believe that in his new role, Julius will work to ensure that the FCC meets its legal obligation to protect the 'public interest, convenience and necessity' and will develop a principled, strategic policy agenda that promotes openness, free speech, competition, innovation, access, economic growth and consumer welfare," wrote Sohn, who says she has known Genachowski for 15 years.
"Julius also understands that in a democracy, government must be transparent and give the people the tools to participate actively. Thus, I am certain that he will seek to restore public confidence in an agency that has had a long history of opaqueness, industry capture, and a lack of data-driven policymaking. His collegial management style will also help rebuild morale at the agency."
Obama's pick still requires Senate approval. But the Senate is expected to fall in line.
Genachowski was a classmate of Barack Obama's at Harvard Law School in the late 1980s and early 90s. And from 1994 to 1997, during the Clinton administration, he was chief counsel for the FCC under chairman Reed Hundt.
In addition to serving as Obama's top tech adviser, he was a top fundraiser during the campaign, pulling in more than $500,000 in donations. Before joining the campaign, he founded two venture-capital outfits - Rock Creek Ventures and LaunchBox Digital - and he once worked for Barry Diller at the search and media conglomerate IAC/InterActive Corp.
While sorting out the epic bickering between the net neuts and the anti-net neuts, Genachowski will also oversee the country's delayed transition to digital TV. The switch was originally set for February 17, but was recently postponed to June after complaints that many Americans still don't have digital converter boxes. ®
Sponsored: Detecting cyber attacks as a small to medium business