Huawei unwraps 21Mb/s HSDPA dongle
Sports retractable USB connector
Modem maker Huawei has introduced an HSDPA dongle with a slide-out USB connector. Not only that, but it supports monster download speeds
The E182E supports HSDPA 3G data transfers of up to 21.6Mb/s - provided the network can manage it, of course. That's the downlink - upload speeds run to 5.76Mb/s, Huawei said.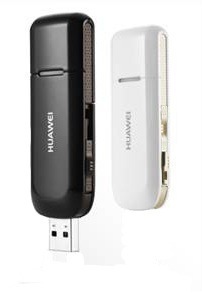 Huawei's E182E: features a slide-out USB connector
The retractable USB connector pops out at the push of a switch and locks into place during use.
You'll have seen this trick on USB Flash drives. And in a nod to the design's origins, Huawei said it will offer the E812E with up to 32GB of storage on board.
It didn't say how much it'll charge for the modem, but Huawei did say the E182E will arrive in Europe in April. ®
Review
Huawei E176 Micro SDHC-ready HSUPA 3G modem
Sponsored: What next after Netezza?