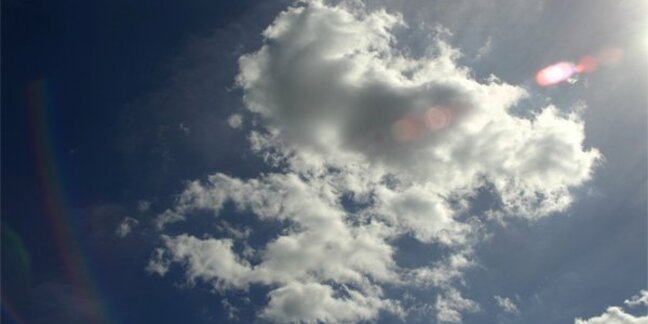 Hewlett-Packard can't afford to have small and medium businesses become deer in the headlights of the economic meltdown. And so, the company is starting to kick out deals and services to make it easier for SMBs to acquire its servers and storage despite the uncertain business climate.
Today, HP rolled out a babysitting service for most of its ProLiant rack and tower servers (the entire line excepting the low-end ProLiant 100 series, which are really aimed at supercomputing and hyperscale data center customers that just want CPU engines on the cheap), its BladeSystem blade chassis and related ProLiant blade servers (including blade storage modules), and its StorageWorks EVA midrange disk arrays.
With the babysitting service - Insight Remote Support, which has been in beta testing inside HP for the past several months - the company is trying to address some pain points that SMB shops have when it comes to dealing with servers and storage and do so in a way that doesn't hit the IT budget. According to Duncan Campbell, vice president of adaptive infrastructure and small and midmarket business at HP, the company polled its own SMB customer base and found out that 90 per cent of them are worried about unplanned downtime for their systems and 83 per cent are struggling with managing their infrastructure.
They don't have the skills or the time to do proactive management on their boxes. And if HP can help them with this, that is one less thing SMB shops have to worry about. It will also improve the reputation of HP as a vendor and its ProLiant and BladeSystem as machinery. One other pain point SMBs have in general - particularly these days - is cash. They are not going to spend extra for services, even if it is for their own good.
And that is why Insight Remote Support is free, according to Campbell, provided that companies have a valid warranty on their gear or CarePack service agreements if they are off warranty. The machines have to be running Microsoft Windows, Red Hat Enterprise Linux, or Novell SUSE Linux or NetWare to run the agent software and thus be managed.
To turn the service on, all customers have to do is go to HP's site and download an agent. Then HP will babysit the box, making sure the iron is working properly and warning customers of impending failures. If customers want, they can even set up the agent to automatically order spare parts when a disk or another component fails and dispatch an HP engineer to install it.
Sponsored: Ransomware has gone nuclear