Tandberg puts DiskStor library on books
Virtual tape teaser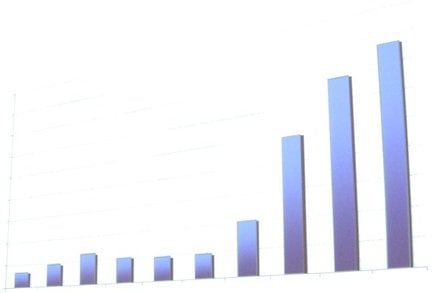 Tandberg Data is continuing its migration to becoming a disk and tape-based data protection vendor with the addition of a DiskStor virtual tape library to its product range next quarter.
With echoes of QuikStor, its RDX removable disk media product, in the name, the DiskStor D-Series is being previewed at Cebit in Hanover. We're told it will be a cheap and cost-effective way of backing up remote office computers, laptops and desktops to a centrally-located system which fits straight into existing backup software processes and environments.
Up to 100 host data machines can be supported and they get the obvious benefits of a VTL, such as fast backup and restoration of files. Sixty-four hosts can use the DiskStor concurrently.
The DiskStor is said to complement tape-based backup with that being used for longer-term storage of backed-up data off-site. DiskStor will be available in a range of configurations and be scalable. Tandberg knows it has to move into disk, as that is a growing market whereas the tape protection market is no longer growing - its customer base is the small and medium business sector.
No mention is made of deduplication, but data reduction is needed as much by Tandberg Data's VTL customers as anyone else. A high-end compression facility offering an up 10:21 compression ratio will be included instead of deduplication. Tandberg has looked at dedupe but has reservations about how a deduping DiskStor would integrate with its tape heritage products, particularly on the restore side.
Currently Tandberg's disk storage product is the network-attached storage (NAS) StorageCab 6000, a 2U rackmount box running Windows Storage Server 2003 and offering 1.6-4.5TB of SATA disk storage accessed over gigE, Fibre Channel or iSCSI. It is a simple NAS box with basic RAID, using 400GB or 750GB SATA Drives, and said to be useful for file sharing, storage consolidation, replication, backup and recovery by SMBs.
Given that 1TB SATA is now readily available and 2TB is coming, we can envisage a revamped StorageCab as the DiskStor base with, say, 3 to 10TB of capacity. But that would be wrong. In fact we understand DiskStor will leverage a SuperMicro platform with consistent 1U, 2U and 3U form factors. These have a Xyratex RAID system storage expansion module attached with 3.5-inch SATA drives inside. SFF (2.5-inch) drive technology was considered but the cost-effectiveness of the product is key and the lower cost/GB of the 3.5-inch drives won the day.
The VTL functionality is coming through a partnership with CrossRoads Systems which is said by Tandberg to be well known for the extreme reliability of its data path management. It has a Virtual TapeServer product which may be involved.
Tandberg will leverage this DiskStor platform, SuperMicro plus Xyratex RAID and disk, to launch a revamped StorageCab a few months after DiskStor's launch.
The company will use Cebit to let channel partners have a look at DiskStor and say what they think about the product. There is no shortage of VTL suppliers and the recession is here so the onus is on Tandberg to come up with a cracking product. Cebit-based fine-tuning will help it do that.
Moving on to mainframe VTLs
At the other end of the VTL spectrum, Bus-Tech has announced the interoperability of its Mainframe Data Library (MDL) with Quantum's DXi7500 disk-based backup, deduplication and replication system. The combined offering provides a single combined backup vehicle for both mainframe and open system server environments.
BusTech says its MDL was tested with Quantum's DXi7500 in dual FICON and ESCON configurations and connected to the DXi7500 via NFS. It is currently in the process of certifying interoperability via a direct interface to the DXi7500's VTL engine.
The two companies say that data centre managers are now able to combine open system and mainframe servers into a single, unified backup process where the two have historically been separated. Doing so simplifies data backup for such data centres and should reduce the overall data protection cost.
Both BusTech and Quantum hope that data centre managers with mixed Wintel/Lintel servers and mainframe environments will see the worth in combining the two traditionally separate backup environments and being able to deduplicate the resulting backup files with a single product technology, resulting in a potentially large disk capacity saving. They also hope the ability to replicate the backup files to remote sites will appeal too, with the total offer enabling BusTech and Quantum to start making inroads into IBM and StorageTek mainframe VTL customer bases. ®