Surface surfaces in Europe
The touch-sensitive coffee table is here
Surface - the touchscreen table that got everyone talking when first announced by Microsoft back in 2007 - is now available to buy in the UK.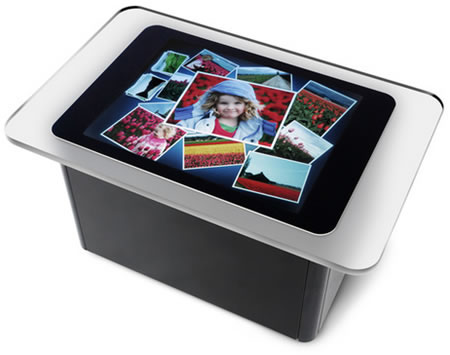 Surface is now available to punters around Europe
The interactive coffee table has been available in the US since mid-2008. However, Microsoft said this week at the CeBit trade fair in Germany that Surface is now available in Europe's major economies.
In case you've been living under a rock for the past few years, Surface's appeal lies in its ability to respond and interact with hand gestures and the placement of physical objects onto its 30in top. It doesn't require a mouse or keyboard.
Surface has already shown up in several high-profile roles. In Keanu Reeves' recent apocalyptic flick The Day The Earth Stood Still, for example, the US government used the table as a way of studying the alien-cum-human Klaatu, played by Reeves.
Car firm BMW has also developed a touch-sensitive showroom system - based on Surface - that helps to guide Beemer buyers through the process of purchasing a shiny new motor.
An exact European price hasn't been seen yet, but some reports have claimed Surface will cost in the region of €11,000 (£9800/$13,800). ®