BT wins pricing control over faster broadband
Competitors must pay to play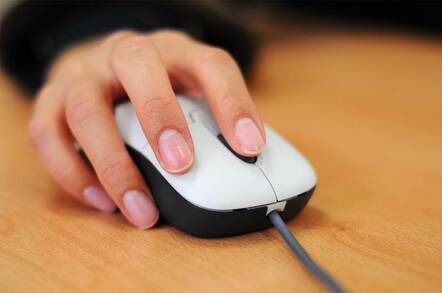 BT has convinced regulators to allow it to charge rivals whatever it wants for access to its forthcoming £1.5bn fibre network, following an intensive lobbying campaign.
Ofcom said today that BT Openreach will have to offer rivals equal access to the network, as it does to existing infrastructure, but price controls will be removed. "This will allow investors to make an appropriate return on their investment, based on the risk they are taking but pricing at a level that the market will bear," the regulator said.
It means Openreach will probably offer competitors the choice of reselling active wholesale products, or of installing their own equipment in exchanges. Ofcom said BT Retail must be treated without favour.
BT plans to spend £1.5bn on fibre by 2012. New build developments will get full fibre to the home (FTTH) access at "up to" 100Mbit/s. The rest of the cash will be spent on cheaper fibre to the cabinet (FTTC) deployments capable of speeds of "up to" 40Mbit/s.
In total, BT chief executive Ian Livingstone said today, the investment will connect "at least" 40 per cent of households to higher speed broadband by 2012.
Internet users in sparsely populated areas are most likely to miss out because broadband investments in such areas show a lower return. LLU providers apply such economic analysis to the current generation of broadband services by shunning rural exchanges.
Similarly Virgin Media's cable network, which is being upgraded to offer speeds of "up to" 50Mbit/s, passes about half of households, in densely populated areas.
The first FTTC broadband packages are planned to go on sale early next year in Muswell Hill in London and Whitchurch, a small town in South Wales.
Ofcom's decision marks a significant - although widely expected - victory for BT. Since announcing the £1.5bn investment last July, BT executives have made repeated public threats they would withdraw the cash if they did not get free rein on pricing. With the UK's internet infrastructure being outpaced by international rivals, Ofcom was under great pressure to yield.
Lord Carter's much-criticised interim report on Digital Britain last month offered scant insight into how the whole of the UK might be connected to better broadband. Its pronouncements on next generation access were limited to vague references to mobile technologies and public works cooperation.
The internet industry now awaits more specific proposals in summer. According to the Broadband Stakeholder Group, an industry lobby, ubiquitous FTTH would cost up to £29bn.
Ofcom's announcment today and the accompanying documents are here.
An Ofcom spokesman sent us the following statement: "Ofcom's decision was based on nearly two years of public consultation. We did not "yield" to pressure from anyone, as suggested in your article. During our consultation we sought a wide range of views and in our announcement we are acting entirely in the interests of UK citizens and consumers, seeking to promote both investment and competition in super-fast broadband."®
Bootnote
Ofcom chief Ed Richards is appearing on The Telegraph's website this afternoon to answer questions about any area of Ofcom's responsibilities. Should be a hoot. Go here to join in. You can post questions in the comments box or, of course, via Twitter, the communciations medium favoured by the huddled masses whose interests Ofcom allegedly protects.
Sponsored: How to get more from MicroStrategy by optimising your data stack