DSGi crosses fingers on new store format
City = thumbs up, HMRC = thumbs down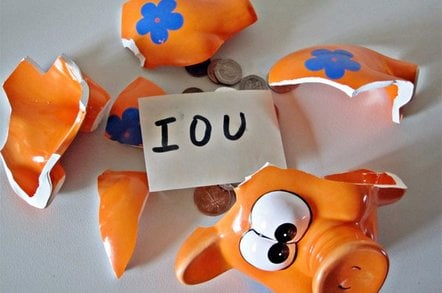 Struggling retailer DSG International (DSGi) is hoping the overhaul of its computer and electrical barns will help turn its fortunes around after it was hit with an unfavourable tax ruling by HMRC.
The company said today that its new store formats for Currys and PC World in the UK pulled in gross profits between 15 per cent and 50 per cent higher over the past six weeks, compared to shops that haven't undergone a makeover yet.
DSGi admitted that "several stores did not achieve the target level of availability", but it did not reveal how many undershot its expectations.
DSGi announced in May 2008 that it would overhaul its PC World computer barns and slash its fleet of High Street shops as part of a turnaround plan, after the firm revealed sales had gone into reverse at its computer retail business.
The group has refitted 60 stores in Blighty. It additionally plans to refurb a further 90 to 120 stores in the UK and Nordic markets during the 2009/2010 fiscal year.
The firm expects cap ex of £140m to £155m over the next 12 months, and it aims to to keep a further £50m of cost savings in the piggy bank, on top of the £95m it held on to in 2008/2009.
Late last week DSGi revealed that special commissioners had ruled in favour of Her Majesty's Revenue & Customs over certain intra group trading arrangements in the years 1997 to 2005.
However, the amount owed by DSGi to the taxman has yet to be determined, and the group insisted its position remained "robust". The firm plans to appeal in the High Court against the Commissioners' decision.
"Given the complex process to determine and agree such amounts, DSGi cannot at this stage confirm the timing or the amount that may fall due, if any," it said in a statement.
"However, DSGi currently believes that this decision will not have a material impact on the financial position of the company. DSGi has an income tax receivable of £58.8 million on the balance sheet, representing tax that has been paid in excess of that due."
Shares in DSGi, which is Europe's second biggest electrical retailer, are currently trading up 9.59 per cent at 20.00 pence following the firm's optimistic strategy update. ®