Ten of the Best... laptop stands
Give your knees a rest
Speed-Link Plexus Desktop Notebook Cooling Stand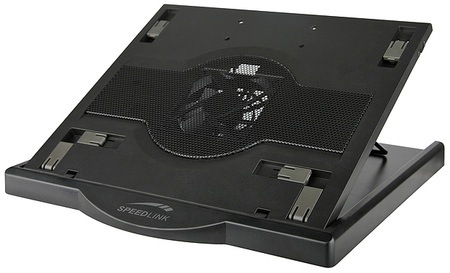 While the desktop Plexus is unlikely to win any beauty parades, it does a more than decent job of keeping your laptop cool and at the right angle. The stand can be elevated to one of six positions, has a swivel base and clever little sliding spacers in the top of the stand that further improve air-flow. Cooling provided by a 2000rpm USB-powered fan. Speed-Link says the Plexus is only good for laptops up to 15.4in but our 17in MacBook Pro balanced on it with aplomb. It's a little on the plastic side, and prone to the odd creak and groan, but as a functional and versatile office deskstand it's not at all bad.
Reg Rating 80%
Price £29
More Info Speed-Link
Griffin Elevator Lap Top Stand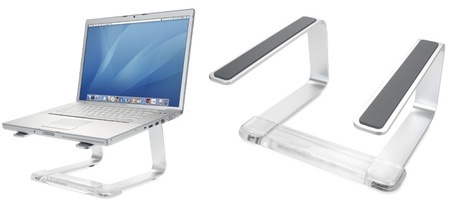 Simplicity is the name of the game with Griffin. Its nicely finished aluminium and perspex Elevator will support your laptop 5.5in off the deck and pitch it forward at a slight angle. The simple, solid and rather attractive U-bracket design provides a degree of passive air circulation. Like the Logitech Alto Connect, the Elevator is a device best suited for use with a separate keyboard but it doesn't half free up some space on the desk. The distance between the rubberised supports pretty much rules out netbook use though, unless you want to get all MacGyver on it with some string and elastic bands. Its only flaw: you can't adjust the angle or the height.
Reg Rating 80%
Price £25 Click for the best online price
More Info Griffin Technology
Sponsored: Practical tips for Office 365 tenant-to-tenant migration