HP takes backup service Upline offline
A swift shambolic cloud dive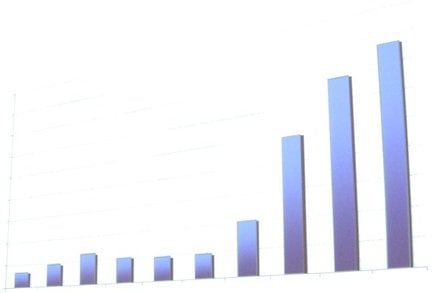 HP is withdrawing from cloud backup in haste, closing down its HP Upline online backup service for small and medium enterprises.
HP Upline was created by HP after it bought Opelin in November 2007. It was a small company headquartered in San Jose with development labs in India and its CEO was Dave Kleinberg.
The company had launched Titanize, a cloud backup, web file access and synching service for SMEs in the USA. This was the time when online backup services like Mozy were getting a great rep and online backup to the cloud looked a great idea, particularly if you had a good brand image.
The acquisition price wasn't revealed and HP Upline was released in April 2008, and promptly crashed as its infrastructure couldn't withstand the load of users taking advantage of the free trial offer. HP was both right and wrong; brand image was key, but so was a rock-solid infrastructure providing a rock-solid service. There was also the problem that the service was intended for the USA only but its filters did not screen out non-US people.
After that the service continued with a free trial offer and subscription plans available. A year later and online backup and file sharing services have sprouted like rampant weeds; Mozy - bought by EMC, Nirvanix, Microsoft LiveMesh, Yahoo Briefcase - going on March 30th, Carbonite, Humyo, SquirrelSave, Spare Backup, Tilana, DVS, Robobak, ClunkClick, Memopal, Steek, Symantec SwapDrive, ElephantDrive and Jungle Disk.
The miracle is that so few have closed - both failures being big brand jobs. The problems are pretty basic in that a cloud backup service has to have a brand to pull in users and/or a distribution channel using the channel member's brands - the SpareBackup ploy, plus access to a bullet-proof infrastructure.
HP had the brand but, initially at least, not the infrastructure. Now it has taken the decision to get off the SME backup cloud and call it a day. Both HP and Yahoo have probably seen that they will have to spend big bucks to get their respective services to a point where they have sufficient users to pay for the infrastructure, and in this deepening recession the investment gamble could well fail.
Building up a cloud backup infrastructure costs millions and you need massive backing - Mozy has EMC with its cloud aspirations - or good revenue streams through distribution channels like those Carbonite and Spare Backup have. Many of the services above will be renting server and storage capacity from server hosting operations and not building out their own infrastructure. We can expect to see lots of supplier consolidation and exits as this market matures.
HP's exit is a shambles as the Upline website is still offering a free trial service despite an email having been sent to existing users saying the service is closing down on March 31. Existing subscribing Upline users get their money back.
Recession-hit SMEs aren't flocking to the service, so HP, which couldn't immediately comment, is flocking off instead. ®