VirtenSys PCIe cloud switch arrives
Are PCIe SANs in prospect?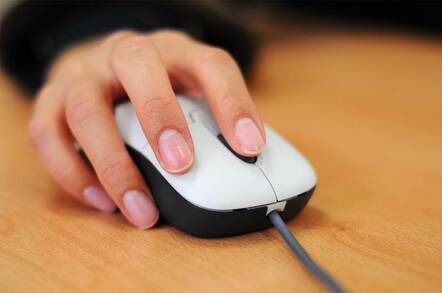 Virtensys has delivered pre-production units of its server I/O virtualising VMX5000 switch to potential server and storage OEM partners. Its use enables the sharing of I/O adapters and storage among connected servers using PCIe connections.
The idea is to use PCIe cabling and extend a server's PCIe bus outside the server to a switch used by many servers. Server storage (direct-attach storage or DAS) is attached to the switch for shared use instead of to each server for its individual use. I/O adapters such as Ethernet NICS and Fibre Channel HBAs are also attached to the switch for shared use.
Sharing of devices in this way is, VirtenSys claims, a way to increase device utilisation, lower device counts, reduce electricity needs and lower both capital and operating expense (Capex and Opex).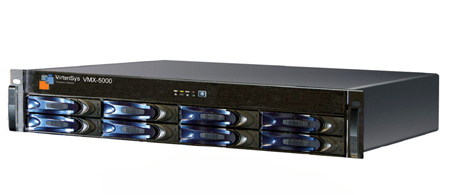 Virtensys argues that use of its switch can reduce rack and blade server management costs by more than 60 per cent, power and cooling costs by up to 30 per cent and equipment costs by as much as 50 per cent. It also claims that its technology enables networking resources to be dynamically allocated on demand as connected servers talk to virtual I/O adapters and DAS rather than physical adapters and storage. The switch product supports both physical and virtualised servers and comes either with (VMX-500 LSR) or without (VMX-5000 LS) RAIDed SAS and SATA hard disk drives, known as virtual DAS.
Timed for release just before VMware's Cannes VMworld show, the company says its virtual I/O is a natural fit with VMware's Virtual Data Center Operating System. VMware VP for infrastructure alliances, Shekar Ayyar, said: "We are... working with VirtenSys in an engineering collaboration to explore integration and optimisation options for our respective products. VirtenSys solutions support VMware's vision of self-managing, self-healing virtual datacenter environments."
The VMX-5000 switch can also be used in XenServer and Hyper-V environments. Its use is completely transparent, Virtensys says, to a server's operating system, and the product can be slotted in to a server infrastructure with no change at all required to the server's software. In an ominous threat to volume sales of I/O adapters VirtenSys says the number of I/O components in a server infrastructure can be reduced by up to 90 per cent.
VMX-5000 switches attach directly to multiple physical servers and support Intel and Neterion 10GE NICs and QLogic Fibre Channel HBAs. This device and interface portfolio should be expanded and both SAS and SATA I/O adapter support should be ready in a few weeks. There is a faint prospect here that storage array manufacturers could, if they are using X86/PCIe-based controllers, extend their PCIe bus to the switch and so help produce a complete PCIe 'cloud' embracing servers, networking interfaces, and shared storage.
What that could mean for iSCSI and Fibre Channel is death by PCIe. What we are talking about here is, in effect, a PCIe SAN (Storage Area Network). Such products are already emerging.
What Dell, IBM, HP could do with this technology is easy to see. For example we might envisage an HP BladeSystem with PrioLiant servers, ProCurve switches and EVA storage all linked across a PCIe cloud. Within this cloud there would be no Fibre Channel or iSCSI and LAN connectivity would occur at the PCIe cloud edge.
On the Dell front we could also see the emergence of Dell server and Dell storage PCIe cloud lego building blocks (rendering the InfiniBand links between servers and Xsigo switch and the switch itself redundant), as we can with IBM.
The VMX switch is available in rack-mount and blade server form factors with production units ready in six to nine months from VirtenSys' OEM partners. These partners will be able to offer rack-mount and blade server products at lower cost, both Capex and Opex, to customers looking to save cost and electricity.
If the technology works then it's feasible that it will become just another part of the industry standard commodity server infrastructure building block set. ®
Sponsored: Detecting cyber attacks as a small to medium business