Nexsan unparks iSCSI attack on EMC and NetApp
Spinning vitualised storage down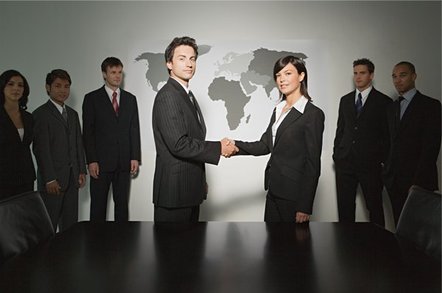 Nexsan has introduced SAN support with the iSeries, a virtualising iSCSI head sitting on top of its SATA and SAS arrays, which include AutoMAID spin-down technology.
Nexsan is most well-known for its power-saving SATABeast arrays offering up to 42TB of capacity in a 4U box. There is also the smaller SATABoy (14TB in 3U). The company has also introduced SASBeast (18.9TB in 4U) and SASBoy (4.2TB in 3U) boxes for performance-focussed applications. Its AutoMAID technology saves power with three levels of progressively increased savings:-
- Level 1 parks the head off the platter for a 20 per cent saving and response time of less than 1 second
- Level 2 reduces the hard drive spin rate to 4,000rpm for a 40 per cent saving. Response time is 14-15 seconds
- Level 3 stops the drive spinning which saves 60 per cent of the power but delays I/O for almost half a minute
This power-saving scheme has been applied to long-term storage of file data - the SATA products, then to shorter-term storage of data needing faster access - the SAS products, and to two-tier arrays needing both kinds of storage. Now Nexsan has extended its use to block-level storage with the iSeries head. It enables Nexsan to offer a fairly unified iP SAN, FC SAN and NAS storage access scheme.
The iSeries head has dual active-active controllers in a cluster pair offering five 'nines' availability and RAID 5 and 6 protection. It virtualises the Nexsan storage behind it, ofering support for thousands of virtual volumes and storage pools abstracted from a single capacity pool. Any Nexsan SATA or SAS storage attached to the iSeries is automatically seen and incorporated in this pool. Each such incorporated array has its own controller with 4GB of cache and four RAID engines meaning that both performance and capacity scale together.
The software includes snapshots, local synchronous mirroring, asynchronous replication to a remote iSeries, and data migration from one tier of storage to another. These features are all-included in the purchase price with no layered software add-on prices.
The product is VMware-certified and a 4TB low-end iSeries will cost around $25,000. The product is aimed at small-to-medium enterprises and so competes with EMC's upgrade Celerra products, also launched today, and NetApp's FAS products. While they don't include any spin-down support, the Nexsan product doesn't include any de-duplication or compression. The company does has single file instancing in its Assureon archive and compliance product though. Perhaps we should watch this space.
Nexsan's main competitor in the spin-down array stakes is Copan which just received an $18.5m cash injection from its fifth financing round. Copan CEO Mark Ward hopes that Copan will become profitable by the mid-year point. ®
Sponsored: Your Guide to Becoming Truly Data-Driven with Unrivalled Data Analytics Performance