LG wristphone reportedly priced at £1000
Rumoured price for Dick Tracy watch
LG's wristphone could cost upwards of £1000 ($1458/€1140) when launched later this year, it has emerged.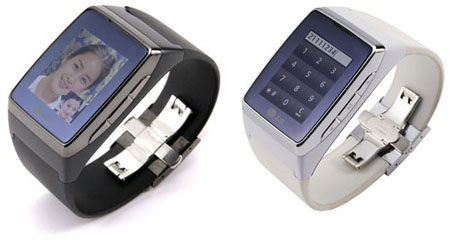 LG's GD910: could cost a grand
According to a report by website Mobile Today, network operator Orange has signed a deal with LG to sell the GD910 across Europe.
It's already been reported that the phone will be available from later in the year, but a specific date hasn't been named yet.
Such a high price tag means the watch-cum-phone, which was demonstrated by Microsoft's Steve Ballmer at MWC last week, will remain out of reach for all but early adopters and the stupidly wealthy.
LG's GD910 has an integrated camera lets the wearer make video calls over a 3G connection. It's less than 2.5cm thick, weighs just 84g and has a 1.4in touch-sensitive screen. ®