Storage breakthrough could bust density record
12 times over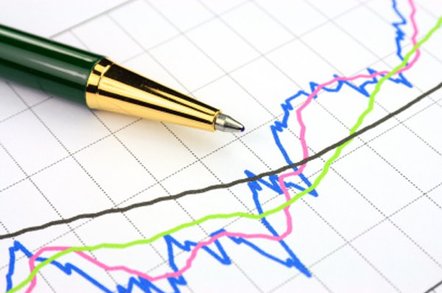 Researchers have developed a breakthrough storage technology capable of squeezing the contents of 250 DVDs onto a disk the size of a quarter.
The technique involves using the self-assembly properties of chemically dissimilar polymer chains to array themselves into ludicrously dense but perfectly regular formations.
Working with co-lead investigator Thomas Russell of UMass Amherst, Ting Xu of the University of California at Berkeley was able to create defect-free arrays with cell sizes as small as three nanometers.
Three-nanometer domains could theoretically create storage densities of 10 terabytes per square inch. Compare that density to the record 803 gigabytes per square inch achieved in rarified testing of perpendicular magnetic recording technology at TDK's labs, and this new technique has the potential for increasing storage densities by 12.5 times over that record.
Xu and Russell's nanoscale arrays may also be useful in circuit design as well. Here, the self-assembling-polymer method has the great advantage of not relying on photolithography technology.
"The challenge with photolithography is that it is rapidly approaching the resolution limits of light, Xu says. "In our approach, we shifted away from this 'top down' method of producing smaller features and instead utilized advantages of a 'bottom up' approach," meaning self-assembly.
She also says that their technique is more "environmentally friendly" than photolithography, because it doesn't depend on harsh chemicals and acids.
All this technogoodness, of course, is useless if it remains cooped up a university lab. Xu's not worried. "The beauty of the method we developed is that it takes from processes already in use in the industry, so it will be very easy to incorporate into the production line with little cost."
Significant hurdles remain before this technique will hit the market, of course - not the least being the development of magnetic or optical heads with the capability of reading a three-nanometer domain.
But storage technology marches on. Geeky greybeards may remember the original hard drive: the IBM RAMAC 305 of 1956, which stored a whopping 5MB on fifty 24-inch disks. Who at that time could have imagined the Western Digital Caviar Green, which stuffs 2TB onto four 3.5-inch platters?
If you're up for a more-detailed explanation, the University of California can provide one here.®