Acer pushes Gateway back into Europe
Direct brand reborn as SME channel sell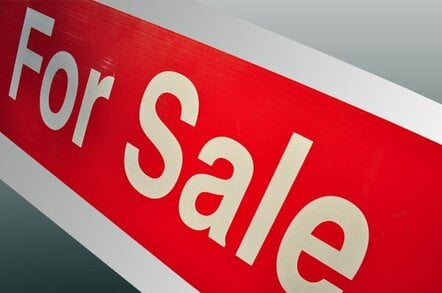 Analysis Acer has relaunched the Gateway brand in Europe, restyling the cow spotted direct supplier as a channel only brand pitched at SMEs.
Gateway Professional consists of three parts: the Gateway brand's residual value in Europe, a restricted set of notebook, desktop and server products, and a specially-recruited channel which gets a remote management service to sell to its SME customers alongside the kit.
The market segment is the mid-sized business where dealers influence sales more than the product brand. Acer is looking for VARS and system integrators (SI) and offering them a simplified business process, one distributor per country, no retail or e-tail competition for the Gateway Professional brand, good margin - which everyone promises - and an added value service to sell as their own and which should deliver recurring revenue.
Acer insists the products won't be 'boring grey boxes' and will have a buzz about them. On an initial look at the overview specs and range - three middle of the road notebooks, three desktops, a couple of flatscreen monitors, two rackmount and one tower server, all black - the only buzz being EMI. Don't bother looking for the Gateway Professional Air for example or a solid-state drive-equipped server.
Actually Acer is carrying out a carefully contrived and calculated gamble here and, marketing announcement spiel aside, the initiative is impressive. First of all the products are not flashy but solid good value ones for business use, not SOHO and not enterprise but the middle enterprises. Acer is building the equivalent of taxis for cab drivers and not people carriers for consumers. Everything has to work and last.
Brand manipulations
Acer has, Kevin O'Donoghue, EMEA Gateway division product business manager, said no direct sales force and no enterprise presence. Its Acer Professional division sells servers in the USA to this market and others, but US SME businesses buy more from retail. Here in EMEA that's a dealer sale, so Acer is setting up Gateway Professional as a separate company and brand just for dealers. It won't be punted through a retail channel and, to reduce competition still further, Acer will recruit relatively few high-quality dealers with little geographic overlap rather than going all out for dealer bandwidth.
There will be one distributor per country - C2000 in the UK - and a brand headquarters in Manno, Switzerland.
Acer reckons it can use this AGP initiative to help it catch up with and surpass Dell and become the number 2 PC seller worldwide; the recession being an opportunity to build market share. It even has the top spot in its sights. It reckons that there could be PC and server supplier mergers and exits from the market. Bulked up with the Packard Bell and Gateway acquisitions made a year ago Acer reckons to benefit from this consolidation and, as this is a $20bn corporation talking, we can be confident that Acer isn't a dead man walking.
Whether Gateway Professional has legs as a brand is questionable. It's an EMEA tactical branding exercise with Gateway not using the Acer brand here because it thinks a new high-level brand is needed, not a sub brand of Acer, a sort of Lexus analogy. Gateway will be an Acer consumer brand in the USA. Fortunately SMEs tend not to be multi-national.
Sponsored: How to get more from MicroStrategy by optimising your data stack