Sky network downed in London
Saarf of the river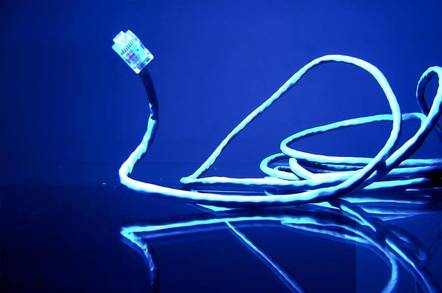 Thousands of Sky and Easynet customers in south London and Surrey were knocked offline this morning by a major network fault.
Connectivity via 14 exchanges was hit by the two hour failure, which was fixed at about 11am, according to a Sky spokesman. "The problem has now been fully resolved and we'd like to apologise to any customers who were inconvenienced," he said.
Customers' access was briefly restored at about 10am, but soon lost again for more engineering work. The Easynet status report said Cisco engineers were assisting with investigations, suggesting a router fault may have been to blame.
Sky's spokesman said there was a hardware failure, but was unable to confirm a routing problem.
Sky bought the well-regarded Easynet LLU network in 2005 ahead of a big push into broadband. It now has almost two million home subscribers, as well as business customers served by the Easynet and UK Online brands.
One Reg reader wrote: "This is absolutely killing our sales office in London. We currently have an entire sales team crowded round a laptop fighting over access to a Vodafone dongle!" ®
Sponsored: What next after Netezza?