Ballmer demos LG wristphone
'Ballmer to base. Come in, LG!'
MWC LG helped Microsoft launch Windows Mobile 6.5 at Mobile World Congress in Spain yesterday, so in return one of the software giant's executives helped the Korean firm demonstrate its 3G wristphone.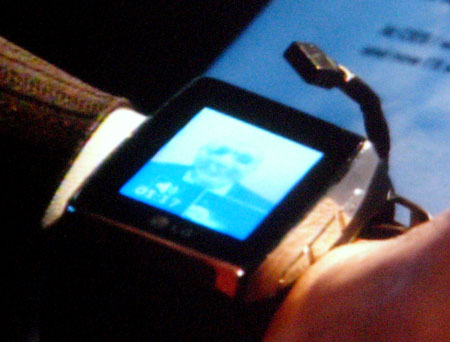 Steve Ballmer makes an appearance - on LG's wristphone
The watch-cum-phone, known as the GD910, was first seen at CES in Les Vegas last month. But during a presentation earlier today, an LG executive used the device to make a live video call to none other than Microsoft's Steve Ballmer.
Although the pair clearly didn't have a speech prepared for the demo, it at least demonstrated that the wristphone works – and it works well.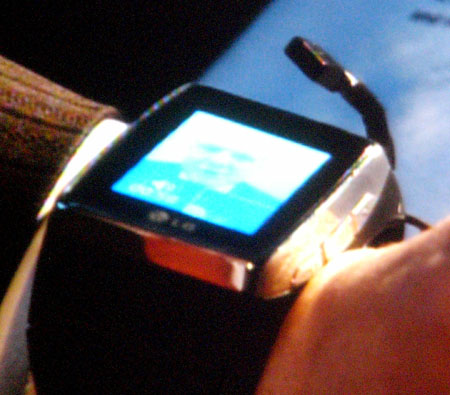 LG wants to rule the wearable devices market
2009 could well be the year of the wristphone, at least for LG, which wants to become the leader in wearable devices.
LG's GD910 wristphone will be available later this year, but a price hasn't been announced. ®