Samsung crafts solar-powered phone
With recycled plastic body
Samsung has unveiled an eco handset that can be charged using sunlight.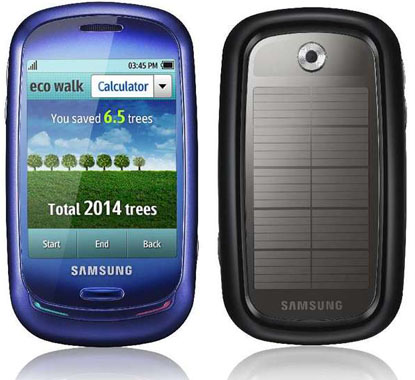 Samsung's Blue Earth phone: has a solar panel on its rear
Called Blue Earth, the touchscreen phone's has a rear-mounted solar panel that's able to generate enough juice to allow the phone to make calls.
Designed to symbolise a flat and well-rounded shiny pebble, Blue Earth's body is also made from recycled plastic water bottles. Samsung's a dab hand at eco phone bodies though, with its existing E200 crafted from bio-plastic, which is naturally extracted from corn.
Blue Earth does come with a mains charger, but Samsung's promised that it's free from harmful substances, including Brominated Flame Retardants, which should score it some points in Greenpeace's next tech firm eco review.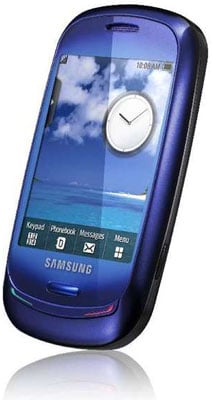 An integrated pedometer calculates steps walked and trees saved
A pedometer's been built into the phone that helps tell you how many trees you've saved by walking to work, instead of hopping in the car.
An energy conservation mode also allows Blue Earth's backlight duration and screen brightness to be adjusted to save on power consumption.
Specific details about the phone's technical capabilities haven't been announced yet, but Samsung's promised that Blue Earth will be available later this year. ®
Sponsored: Detecting cyber attacks as a small to medium business