Copyright cops launch MS-happy software compliance tool
Fast way to make a buck (or £3.5k)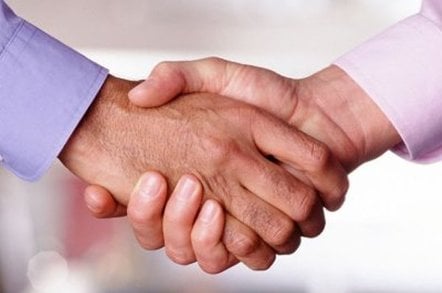 Fast Consultancy Services has begun selling a software compliance tool aimed at small to medium-sized businesses in the UK that run Windows-based machines, have Internet Explorer as their default browser and £3,500 to spare.
The company, which is a spin off from the Federation Against Software Theft, launched the Fast Compliance Manager software yesterday.
Fast's managing director Andy Pearce told The Register that the tool had been bundled together into the firm's existing membership portfolio.
"We don't sell software, we don't sell training - we sell a membership and we have a range of consulting and professional services," he explained.
Fast is asking businesses to sign up to one of three different packages, all of which offer software provision, support, analysis of policies and procedures, telephone and training – at a fixed annual fee.
The basic package will set an organisation back £3,500 per annum, membership plus comes in at £6,000 a year, and the premium version costs £9,995 pa and includes a Software Asset Management (SAM) review.
Pearce also explained to us how Fast keeps its annual fee ticking over for the premium service.
"If everyone's comfortable that an organisation is on top of their Microsoft licensing, for example, then it could be a waste of money to have another detailed audit.
"So we'll return the following year to look at another supplier, be it SAP or Oracle and so on to ensure the business is also compliant in that area."
Pearce also attempted to underline why such a tool is critical to a business.
He claimed that one unnamed public sector borough was a staggering £600,000 over-licenced, after it failed to record what software it had on old hardware that had simply been ditched. He said a multinational company based in the Midlands got into a similar pickle and ended up £1.3m over licence with its software.
However, Pearce refused to reveal the identities of the organisations. "It wouldn't be right of me to name names," he said.
Sponsored: Detecting cyber attacks as a small to medium business