Hackintosh maker leaves web doors unlocked
'Enough junk to choke a horse'
Add Psystar to the growing list of companies that have have allowed sophomoric mistakes to jeopardize the security of their websites in recent days.
It turns out the unauthorized maker of Mac clones has been broadcasting sensitive information about the configuration of the MySQL database running its website to anyone who knows how to search for it on Google. Not that anyone would want to go after the Hacintosh maker, of course, but the information, at least in theory, could be used to inflict some major damage.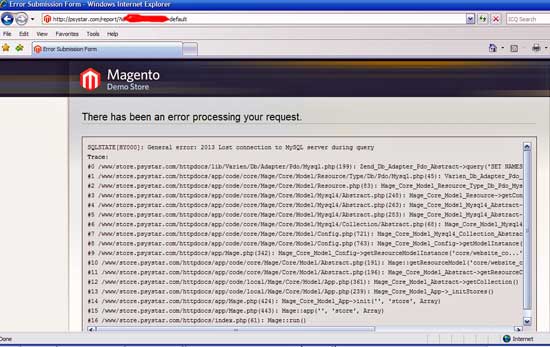 The screenshot, as one Reg tipster put it, reveals "a PHP error screen with enough junk to choke a horse," including path directories to sensitive files. We've sent emails to various company officials, but so far, we haven't gotten any response.
The discovery exposes the dark side to a free and open source software movement that often allows webmasters to deploy extremely powerful packages without the guidance of support people to make sure best practices are being followed. Yes, the availability of free software and configuration files allows webmasters to build their sites quickly, but with all the easy cutting and pasting, sometimes security becomes an afterthought.
Since Saturday, at least three other companies - all of them in the security business - have also been outed for operating websites with leaky databases.
Kaspersky has already made amends for a support site that left about 2,500 email addresses addresses unprotected. BitDefender has also confirmed the breach of a Portuguese partner website at BitDefender.pt, but has yet to revel the extent of the vulnerability.
F-Secure has also been caught with a site susceptible to SQL injection attacks, although the vulnerability didn't leak sensitive details, according to hackers. ®