Take-apart phone launching this year
Modu comes together, finally
The firm behind a mobile phone that can be physically altered to suit different requirements has unveiled the handset's first "jackets" - and confirmed that the interchangeable talker will be available later this year.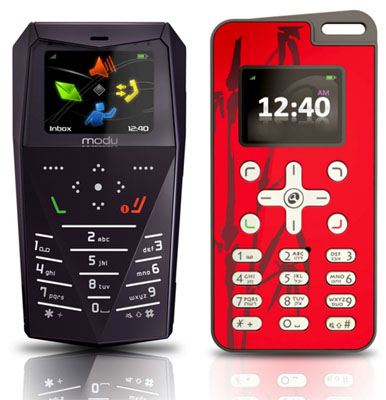 Modu's Express (left) and Night jackets
Unlike Nokia's Xpress-On covers, Isreal-based Modu – which first hit headlines back in February 2008 – is a basic mobile phone onto which users slot various devices, called "jackets", which each have different looks and technical capabilities.
The Modu "Night", "Street Art", "Classic" and "Express" jackets will be the first designs to hit the market when the phone launches in Q2.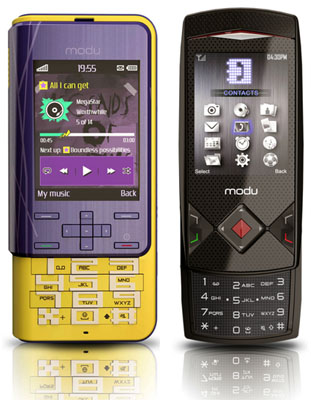 Modu's Street (left) and Classic jackets
Night coat is - it says here - "inspired by the nightlife scene" and features an edgy keypad, flashing lights, night mode imaging and unique GUI.
Street Art has stereo speakers and dedicated music keys, while the Classic jacket is an everyday design equipped with "all essential mobile communication features". Which communication features have been included though is still, sadly, a secret.
The express jacket apparently transforms the phone and its UI with a rainbow of fun and playful colours.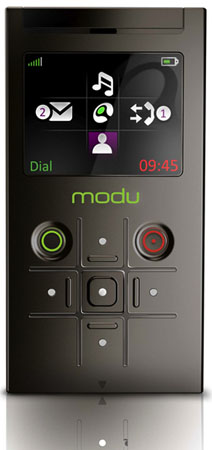 The basic Modu design
Dov Moran, Modu's CEO, said the jacket phone concept offers customers personalised style options and an affordable way of updating a handset's features.
The firm, which was recently boosted by a $7m (£4.8m/€5.4m) investment from chip firm Qualcomm, hasn't said when the Modu phone will hit the UK or how much the core device and additional jackets will cost. ®
Sponsored: Minds Mastering Machines - Call for papers now open