IDC themes: Quick fixes and virtualized storage
Ooh goody, it's the European storage survey results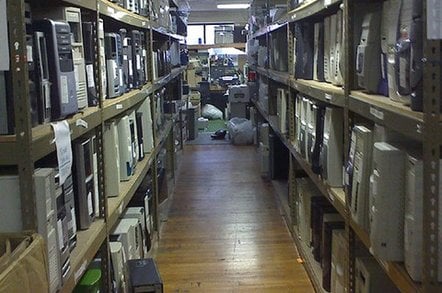 European storage buyers are looking for quick fixes, cost reductions and virtualized storage to match their virtualized servers.
IDC's seventh annual European storage survey reveals that the two strong themes affecting storage buyers are the tactical one of responding to the recession and a second consequent on the strategy of shifting from physical to virtual servers.
The recession is causing storage buying budgets to shrink and purchasers are reacting to that by freezing purchases, increasing the approval list needed to okay a purchase and/or looking for lower-cost products. It's about belt-tightening and money-saving.
However other areas of IT, such as PCs, printers, servers and networking equipment are even harder hit. Data keeps on coming in and having to be stored, and that insulates storage suppliers to an extent from the deepening recessionary winds. Also, storage suppliers whose products integrate well with virtual servers are making sales as customers look to virtualize more servers and get the best use from their virtual server estate.
Eric Sheppard, IDC's programme manager for the research, said: "Our survey suggests that the current economic conditions will result in a short-term shift towards tactical spending on storage, while rising adoption of server virtualization is driving new interest in advanced features provided by storage virtualization offerings."
The length of the short-term will inevitably depend upon the length of the recession, though.
The full report, IDC's Annual European Storage Survey: Understanding User Needs in a Changing Economic Climate (IDC #RS53R), which covers other aspects of storage, such as downtime costs and storage service spending, is available from IDC. ®