EMC gives nothing away
We like not talking, and not not talking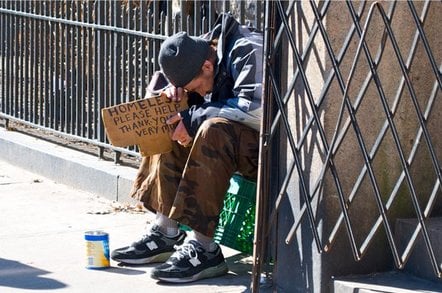 Comment What's the term for a collection of hints that don't exist? Right, it's an absence of hints, and that's what we see on the EMC World 2009 agenda.
In May in Orlando, Florida, EMC will host the faithful in its world and dazzle them with clarion calls about its new products and getting great benefits from its existing ones. Previous EMC World agendas have provided clues about coming products, such as Maui sessions at Las Vegas in 2008. There has consequently been a cull of the Orlando agenda to avoid sneaky hacks deducing what may be coming from agenda topic titles and overviews.
I was trawling through the session topics yesterday, looking for tidbits like "DMX-5" and couldn't find a thing. The few Symmetrix sessions were desperately dull from a news angle; making the best use of virtual provisioning, that sort of thing. Ah, my undernourished brain thought, EMC isn't not talking about DMX-5, it's 'not' not talking about DMX-5. I should look for absences - the hints are in the gaps.
So the first thing you notice is a Clariion topic overload, more than 20, while there are just four Symmetrix sessions on worthy but peripheral type topics. Doesn't that strike you as odd, disproportionate? The absence of Symmetrix sessions of any substance spoke volumes (or hypervolumes) to me.
There were several Centera sessions, but when I checked out InVista I needn't have bothered; there wasn't a single session. Odd, wouldn't you say?
There's not very much at all on RSA either. What about sessions on the cloud, ones mentioning Atmos? Apart from an introductory one discussing a new IT era with cloud computing you can forget it. There's nothing there, but it's too 'not there'... it's so not there that it must be there. If you're still with me.
So the reverse logic approach says that, because EMC won't be talking about Symmetrix and InVista, Atmos and RSA at EMC World, it will be talking about them a great deal. Sneaky hacks, eh? We can make a mountain out of an absence of molehills. ®