Hackintosh maker lands Apple punch
Judge approves Psystar for more fight
In its on-going legal battle with Apple, upstart clonemaker Psystar has won its first victory in many a month.
It was a minor victory, to be sure: a US District Court judge has allowed Psystar to continue copyright - but not monopoly - arguments in its countersuit against Apple.
But hope springs eternal for the Doral, Florida clonemaker.
It's been a tough seven months for Psystar. Last July, Apple filed a complaint in US District Court, accusing the company of "copyright infringement, induced copyright infringement, breach of contract, trademark infringement, trade dress infringement, and unfair competition."
Apple told the Hacintosh maker: "Stop installing our operating system on computers you sell, stop making people who buy your stuff criminals for using it, and stop using the term Mac OS X and its good-looking logo to sell your products."
In the seven months since Apple filed the suit, Psystar has had little to celebrate. In August, the company countersued, wielding the big stick of the Sherman Antitrust Act and Clayton Antitrust Act and claiming that Apple was indulging in "restraint of trade" by tying its operating system to its hardware.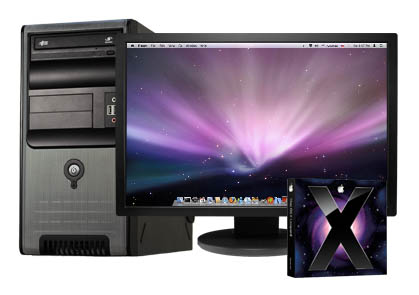 If Psystar wins, $554.99 will buy you an ugly-but-serviceable Hackintosh
Of course, Apple didn't agree. In late September, the company filed a motion to dismiss Psystar's countersuit, claiming that the cloner was "ignoring fundamental principles of antitrust law, and the realities of the marketplace."
The big blow came in November, when the US District Court Judge handling the case, William Alsup, agreed with Apple and dismissed Psystar's countersuit. In sum, Alsup said that Psystar's claims that Apple was a monopoly were baseless since Apple is not alone in the personal computing business - there are plenty of other competitors, both of hardware and operating systems.
How accurate was Alsup about a thriving world of operating-system competitors? We'll let Linux fans chew on that.
Alsup did give Psystar one final shred of hope, however, by allowing the company to provide a counter-argument by early December, which he would respond to in early 2009.
However, less that a week before Psystar's counter-argument deadline, Apple muscled-up their original complaint by adding the allegation that Psystar was in violation of the Digital Millenium Copyright Act (DCMA). This amendment asserted that Psystar had hacked Apple's copyrighted software-protection schemes.
And that's when things started to get odd.