TomTom belts up with Renault
New satnav integrated into new Clio
You'll be kicking yourself if you recently bought a top-of-the-range Renault Megane. Because the French car maker's now updated its faithful Clio line with a swanky integrated TomTom satnav option.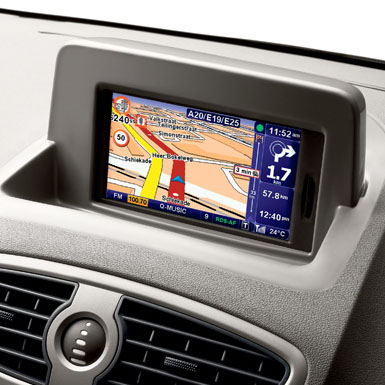 Renault's new Clio with optional TomTom Carminat satnav
The Carminat TomTom has a 5.8in display and its controls have been integrated into the Clio's steering column. This save's you from reaching too far forward while planning your next Sunday afternoon jaunt to feed horses in the countryside.
All the usual features come with the Carminat model, including traffic warnings, speed camera locations, speed limit information and, oh yes, maps.
You'll also be able to update the satnav's knowledge using its integrated SD card slot. The satnav isn't removable though, which some security-conscious drivers may not like.
Best of all, TomTom and Renault claim to have slashed the cost of integrating a satnav into the Clio so that you can have it for just under £500 ($733/€572) – much cheaper than scotch-guarding. ®
Sponsored: How to Process, Wrangle, Analyze and Visualize your Data with Three Complementary Tools