App promises superior suntan from iPhone, PC screens
Tech-tastic tanning
Maintaining your post-holiday tan is time consuming. So a tech firm's launched a revolutionary application for the PC and iPhone that'll toast your skin a healthy brown - just by looking at the screen.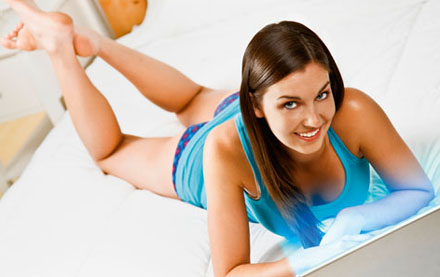 Computer Tan toasts your skin using your PC's display
By exploiting the usual backlighting capabilities of an LCD screen, Computer Tan enables the display to emit ultraviolet wavelengths – just right for safe tanning.
Computer Tan has various tanning settings, which can be adjusted according to your skin type. You won't need to wear eye protection, and the firm claimed that its app helps you build-up a base tan within four to five sessions.
You won't need to wear sun cream either. However, the manufacturer stressed that its app can only be used once each day – a safety feature it decided upon to guard against skin damage.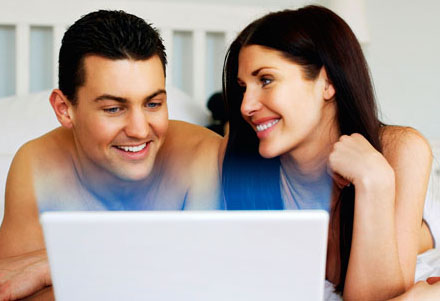 A two-user setting lets you and the missus tan together
The risk of skin damage from over tanning is a serious one, so unfortunately Register Hardware's forced to admit that Computer Tan isn't a real application.
The idea was created by Skcin, a charity set-up to inform tanners about skin cancer risks. Computer Tan's just Skcin's unique way of informing tanners and techies about the risks of getting too much sun.
Find out more about Computer Tan online. ®