Sony Ericsson Walkman W302 budget music phone
Recession-busting wonder?
The 2Mp camera is about as low-rent as any manufacturer can expect to get away with these days. The Walkman series isn't the best place to look for cameras, though the W902 has a 5Mp snapper, as Sony Ericsson tends to save the best of its photographic innovations for its Cyber-shot range.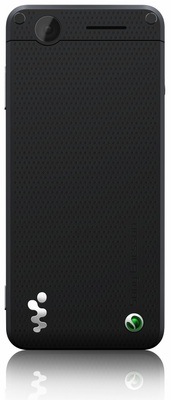 Low-rent camera
We've certainly seen worse 2Mp cameras and, within its limits, it delivers reasonably sharp, colour-accurate pictures, though they're better viewed on screen than in print. It offers a maximum picture resolution of 1600 x 1200 and a few useful snapping options, including 2.5x digital zoom, a timer that runs up to 15 seconds, a burst mode taking up to four pics, and a night mode. SE's deal with Blogger allows you to upload your snaps straight to the internet.
Video quality takes a step down from the still pictures but it's not exactly a nosedive and there'll be no shame in uploading the results to YouTube - assuming the actual content isn't shameful, of course.
Connections-wise, the W302's quad-band, which will take you around most of the world, but there's no 3G, which limits the attractiveness of the browser, and means you'll be hanging around for a while if you download tunes from SE's PlayNow or other track download services. There's no Wi-Fi either, so fast internet access simply isn't an option.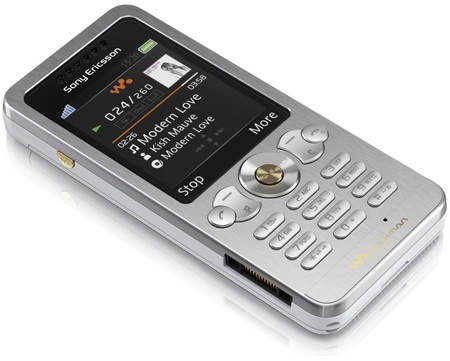 Also available in silver
The browser, such as it is, is hardly worth bothering about, unless you're extremely patient and get guilty pleasure from watching paint dry. There are a couple of 3D Java games on board - old Tetris-clone fave QuadraPop and 3D Rollercoaster - and you can download more.
The W302's battery life is decent enough and we got a good three days of moderate use out of it – the only disappointment being that its heavier specced brethren such as the W902 and W595 actually claim longer battery life.
Verdict
The cheapest Walkman phone still manages to deliver an above-average music player and its 2Mp camera is better than you'd expect from the rather lowly spec. There are no fancy fripperies like 3G or GPS but it's only the lack of a decent browser that feels like a serious omission. However, for phone calls, basic messaging, music and an okay camera, it's a recession-busting little wonder. ®
More Phone Reviews...
| | | | |
| --- | --- | --- | --- |
| Sony Cyber-shot C905 | LG Cookie | HTC Touch Viva | Nokia 6600 Slide |

Sony Ericsson Walkman W302 budget music phone
Cheap and cheerful, but sporting a better-than-average music player - all in a slimline package.
Price:
Contract: from free. Handset only: £130 RRP