Sniper-aiding app arrives for iPhone
iShot the sheriff
The iTunes App Store has brought iPhone owners many useful and useless applications. But now one's available that'll let any idiot with a sniper rifle take out enemies with ease.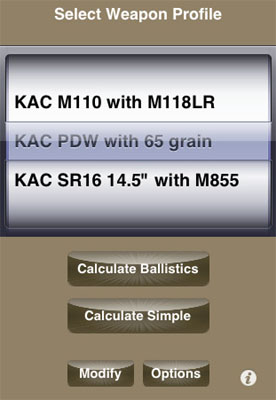 BulletFlight brings rifle support to the iPhone
Runaway Technology's BulletFlight is described as a "ballistic computer" that provides you with all the information required to derail a presidential cavalcade.
For example, it'll help you set-up a shot according to your target's distance, the wind speed, your altitude and the air pressure. Modes for ballistics calculations and bullet weight also feature.
So, provided you set things up correctly, your target won't stand a chance.
Exactly how the app communicates with your chosen weapon is unclear, but - according to a weapons blog - a mounting system's in development that'll let you fix your iPhone or iPod Touch to the side of an M100 rifle.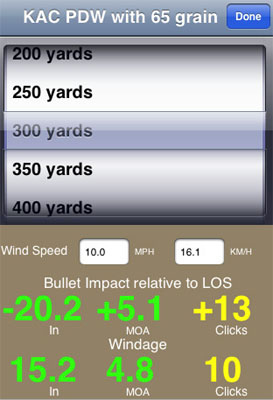 Set-up your shot with ease
For lazy assassins, the app even has pre-set profiles for three rifles: the M110, the SR16 and the KAC PDW.
The BulletFlight app is available through the iTunes App Store now, priced at £7 ($11/€8). Bullets not included. ®