Advertising Standards boss gets Information Commissioner nod
Experienced in toothless regulator operations
Christopher Graham, the director general of the Advertising Standards Authority (ASA), has been selected by the government to take over as Information Commissioner when Richard Thomas retires in June.
Following a "rigorous selection process", the Ministry of Justice said today that the Commons Justice Select Committee would be invited to hold a hearing to examine Graham's suitability for the £140,000-a-year post. "This is in line with proposals announced last year to increase democratic scrutiny of key public appointments," it said in a statement.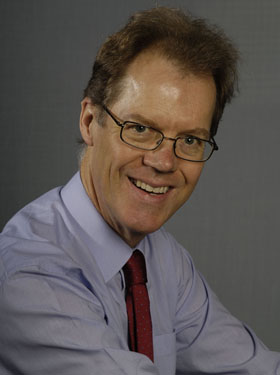 Christopher Graham
After the formalities, Graham will become the third Information Commissioner, after Thomas and Elizabeth France (Eric Howe was Data Protection Registrar from 1984 to 1994).
Thomas' six-year tenure has seen data protection rise steadily up the national and international agenda, dominating the news for several weeks in 2007 as repeated government data losses caused public outcry. As a result the Information Commissioner's Office is being granted more funding and powers, including spot inspections of government data procedures.
Some have argued the new measures should go further by introducing a requirement for public and private organisations to inform individuals when their personal data security is compromised. Thomas successfully lobbied against such a law, however.
Graham will be tasked with leading the new regime of information audits in government and good practice assessments for commerce. Against a background of economic recession the measures will likely be criticised as unnecessary red tape by business groups.
It will also be interesting to see what stance the new man takes over the forthcoming communications data consultation. Richard Thomas has already spoken out against the creation of a giant centralised database of call and email records.
The ASA said today that Graham will continue as its director general until June, and that his own successor will be announced in due course. ®