Indian government holds Satyam execs in jail ahead of trial
And new broom sweeps entire board out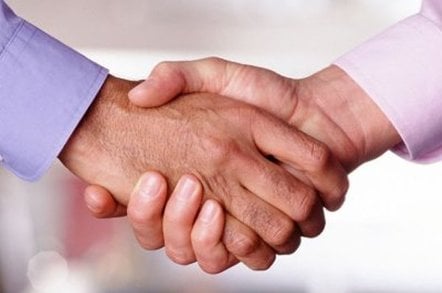 Ramalinga Raju, his brother, Rama, and Satyam's chief financial officer Vadlamani Srinivas are all in prison this morning after being arrested and charged with conspiracy and forgery offences connected to the $1bn fraud at the Indian outsourcer.
The three men will stay in custody until a trial, scheduled to start 23 January. Raju resigned last week after he told the board he had falsified years of company accounts. On Saturday the Indian government sacked all Satyam's directors and appointed three experienced executives to run the firm.
The appointment of Deepak Parekh, Kiran Karnik and CK Achuthan was welcomed by Indian lobby group Nasscom. Karnik was a previous president of Nasscom and Achutan was a board director of the Indian Stock Exchange.
Nasscom president Som Mittal said it was good that the government had acted quickly. "By acting in this bold and coordinated manner, the government has sent the right signals to the global community and set an example of what governments can do to protect stakeholder interests while ensuring strict adherence to the rule of law," he said.
The three are expected to meet later today to decide other board members and whether the firm needs to seek further government assistance. Satyam shareholders are also demanding a say in how the company recovers, Business Standard reports.
Police, and stock exchange regulators, continue to investigate the scandal.
Investors seem pleased with the action too - after losing almost 90 per cent of their value Satyam shares recovered somewhat this morning. ®