Rambus legal crusade blunted by paper shredder
Destroyed papers it shouldn't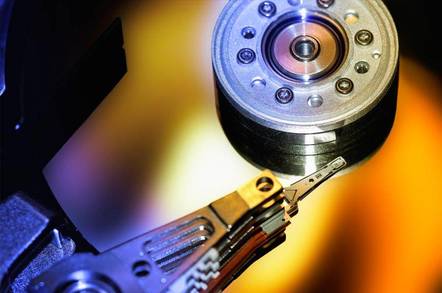 Rambus has hit a major setback in its quest to wrest millions of dollars from Micron and Samsung in IP royalties. A judge has said its patents can't be enforced because it destroyed documents, that could affect the case, in an obstructive or misleading way.
Rambus, which earns revenue by licensing its computer memory technologies to DRAM manufacturers such as Hynix, Infineon, Micron, Nvidia, Qimonda, Samsung and others, was preparing to use a dozen of its patents in a suit against Micron and Samsung that is scheduled to start in a week's time. The company has been fighting a whole series of legal cases against semiconductor companies who it says should pay it royalties and has become well-known for the persistent way it pursues its cause. The Rambus technologies at issue relate to SDRAM/DDR memory products.
In the last couple of years it has had some success but it still believes it is entitled to royalty revenues that would significantly bolster its coffers. For example, it agreed an extended licensing deal with Qimonda in July last year relating to XDR memory.
The company's business model has not been performing well of late. In July 2008 it reported quarterly revenues of $35.7m, 25 per cent less than the year-ago quarter, resulting in a net loss of $144.7m, much, much worse than the net loss of $2.7m in the year-ago quarter. It subsequently laid off 21 per cent of its workforce, 90 employees.
At the time Harold Hughes, Rambus president and CEO, said: "Despite the obvious headwinds faced in the quarter, we remain committed to a strategy that focuses on long-term success. We will continue to invest in technology development and fully fund our legal efforts."
The companies Rambus has been and is suing, with millions of dollars at stake, have fought back strongly but not necessarily effectively. In March, 2008, Hynix, Samsung and others lost a court case accusing Rambus of fraud when a federal jury in San Jose, Ca, rejected their suit.
US and EU government lawyers are critical of Rambus' activities. The US Federal Trade Commission is appealing a decision by a court in April to clear Rambus of anti-trust activity in the DRAM market. The EU has its own patent-ambusher activity focussed on Rambus.
Rambus has continued to develop its IP portfolio and has signed agreements with Spansion - DDR engineering services - and IBM - multi-protocol SerDes (Serial/Deserializer) - for the use of its technology
Rambus' general counsel, SVP Tom Lavelle, said Rambus would appeal the document destruction judgement and believes its document retention policies are correct. The judge's point of view was that Rambus' behaviour was spoliation, the destruction of documents that were potentially discoverable. It is not known what the contents of the documents were but the judge, Sue L. Robinson, in the U.S. District Court in Delaware, has effectively punished Rambus by disallowing the use of 12 patents in its suit against Micron.
She said the integrity of the litigation process has been impugned by Rambus' conduct. Don't mess with the dignity of the law, or - those who live by the legal sword can also be felled by the legal sword. ®