GTA: ChinaTown Wars gets 18 rating
DS-based mayhem
Grand Theft Auto: ChinaTown Wars has been awarded an 18 certificate by the British Board of Film Classification (BBFC).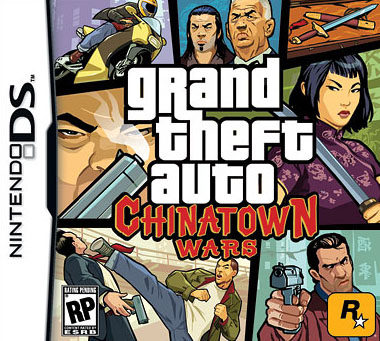 GTA: ChinaTown Wars could be the DS' first 18 game
The body hasn't said much about why it gave the upcoming Nintendo DS game an adult classification, but a BBFC briefing document has stated that the title contains "very strong language and drug references".
GTA: ChinaTown Wars is though to be the first DS title given an 18 rating, something that'll no-doubt draw the punters in.
The BBFC also classified the game as an action title and said it has a total run time of 168 minutes. The videogame is based in Liberty City and is described as an "entirely original" entry into the GTA game franchise.
Grand Theft Auto: ChinaTown Wars will be available across Europe on 20 March. No prices yet. ®