Sony Cyber-shot DSC-G3 browser pumps uploads to the web
Have Wi-Fi, will upload
CES Sony has launched the Cyber-shot DSC-G3, a compact camera with integrated Wi-Fi connectivity.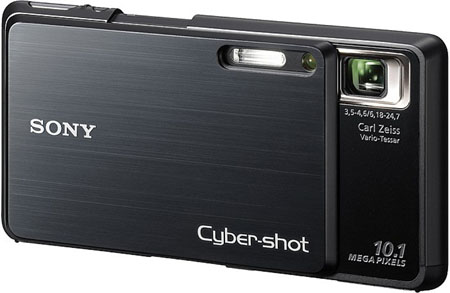 Sony's Cyber-shot DSC-G3 supports Wi-Fi image uploads
Wireless-enabled cameras already exist - think Nikon's S52c - but the DSC-G3 features a full web browser. So you can connect to any wireless hotspot you want, rather than have to use the manufacturer's chosen partners.
Sony imposes restrictions when you are actually connected. You can only upload pictures to approved sites. Sony says there are plenty to choose from, including Picasa and Photobucket.
However, the camera lacks a couple of features that we, suspect, will turn up in later versions. First, Wi-Fi connectivity is for uploads only - you can't check your emails or surf the web from the camera's 3.5in LCD.

Average thickness
Second, video uploads are not possible. So Eye-Fi's upcoming Wi-Fi video SD cards will hold the advantage in this respect over Sony. Of course, Sony's technology is incorporated into the camera, whereas you have to buy Eye-Fi's SD card.
The DSC-G3 has a pretty good spec. It's a 10.1-megapixel camera with 4x optical zoom. A meaty 4GB is included and there's a slot for Memory Stick Duo and Pro Duo cards.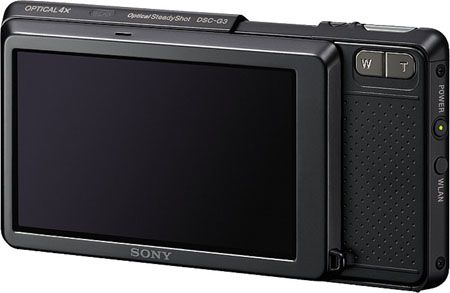 A 3in LCD and face detection feature
On-board face detection can distinguish kids apart from adults. But is it as good as Samsung's ST10 camera, also announced at CES, which supposedly can recognise Adam from Sally?
Sony's Cyber-shot DSC-G3 is available later this month for $500 (£327/€364). ®
Sponsored: From CDO to CEO