Edifier intros oh-so-stylish MP3 speaker sets
Lift off
CES Edifier's CES presence further underscored the company's belief the great sounding portable audio doesn't need to have all the aesthetic appeal of a brick.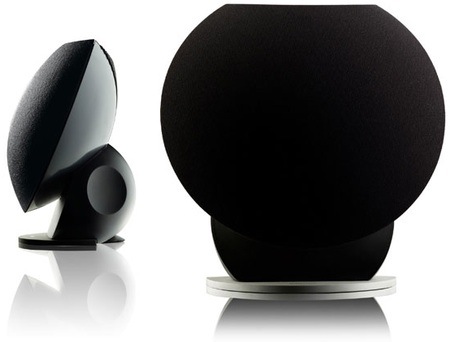 Edifier's Luna2: sounded superb on the stand
Pride of place on the stand went to the Luna 2 e20 speakers, which apart from looking superb and sounding even better, also come with USB and optical inputs as well as the more common 3.5mm jack.
Also on show was the Luna 5 iF500 "SoundSphere" iPod dock-cum-FM-radio with five speakers set in single circular dome affair. According to Edifier, the iF500 has a sub-woofer rated at 35W, while the mid-range and tweeter speakers are rated at 20W combined. Whatever the numbers, it sounded loud enough to us.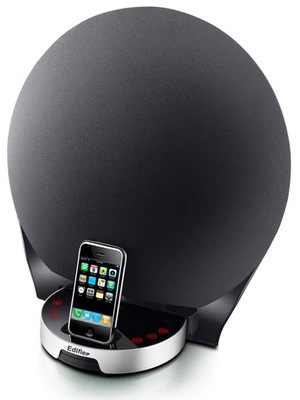 Luna 5: more balloon than moon?
The dock itself apparently "floats" so the thumping bass doesn't mess with hard-drive based iPods.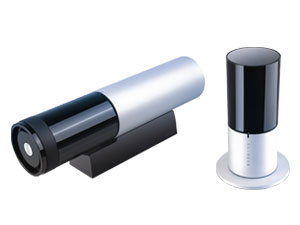 Rainbow: rising
Last but by no means least, Edifier was also showing its Rainbow IR amplified audio steamer. Hook one part of the Rainbow to your MP3 player and the other to a set of passive speakers and Bob's your old man's brother. The Class D amp in the Rainbow is rated at 2 x 30W and apparently suffers a distortion rate of "less than one per cent".
All three products are due to hit the UK in the next few months. If they are anything like the MP300 speakers we tested recently, we are preparing ourselves to be impressed. ®