Satyam chairman quits, admits faking accounts
Coughs to years of profit puffing at Indian outsourcer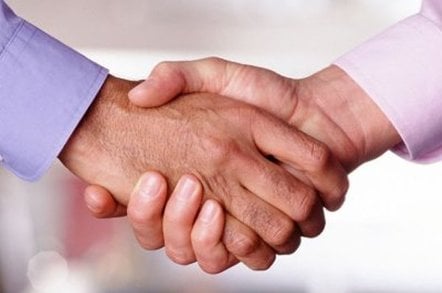 The founder and chairman of Indian outsourcer Satyam Mr B Ramalinga Raju has resigned and admitted fiddling the company's accounts for years in order to inflate profits.
The company has had a torrid few weeks - the board admitted the company founders had hocked their shares to guarantee loans and that those shares may have been sold, it has been excluded from World Bank contracts because of bribery claims, and investors revolted over an attempt to buy a building firm owned by relatives of Ramalinga Raju. And now comes a frankly extraordinary letter, where B Ramalinga Raju admits years of falsely inflating profits.
The letter said the false profits got ever harder to fake as the company grew in size and that the aborted takeover of Matyas was a final attempt to fill the hole.
The missive begins by expressing Raju's deep regret and bemoaning the "burden that I am carrying on my conscience". Raju admits to inflating revenue to Rs 2,700 crore (Rs27bn) in its most recent financial year instead of the true figure of Rs 2112 crore. Profits were pumped up to Rs 649 crore instead of the real figure of Rs 61 crore.
Raju said: "Every attempt made to eliminate the gap failed... It was like riding a tiger, not knowing how to get off without being eaten. The aborted Maytas acquisition deal was the last attempt to fill the fictitious assets with real ones."
Raju made clear that neither he nor any other director profited personally from the fictional accounts except in benefits to their share holding. The letter said the fear was that poor performance would lead to a takeover and the fiction would be exposed. He said no other board member "past or present" was aware of the fraud.
Speaking for Satyam Ram Mynampati, interim CEO, said: "We are obviously shocked by the contents of the letter. The senior leaders of Satyam stand united in their commitment to customers, associates, suppliers and all shareholders. We have gathered together at Hyderabad to strategize the way forward in light of this startling revelation."
The company will hold a press conference within the next 24 hours to explain its way out of the mess.
Investors watched Satyam share price fall 62 per cent today after the letter was published. India's main index fell four per cent and the shock will clearly hit other Indian outsourcers too.
Ed Thomas, analyst of business process outsourcing at Datamonitor, said: "It is quite extraordinary - I've never read a resignation letter like that before. Satyam was held in high regard and had a good reputation and although Satyam was one of the big five standard bearers for India Inc. I'm wary of being too pessimistic about other Indian firms. It is earnings season coming up for these firms and they will be aware that they will be under much closer scrutiny."
Oh, and well done to Forrester Research. Satyam on Monday issued a press release citing a Forrester report praising Satyam for its "bottom up innovation" strategy and calling on other organisations to "emulate Satyam by unleashing and harnessing their firms' grassroots creative energy". Just don't copy the creative accounting which was going on at the top of the firm.
Next page: The letter in full and Satyam's response
Sponsored: Detecting cyber attacks as a small to medium business