Azure new future for Microsoft's Muglia
First among equals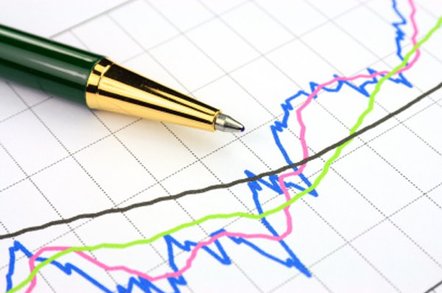 Bob Muglia's New-Year ascension from "vice" to full "president" of Microsoft's server and tools business is an important milestone in the company's online transition.
Muglia will continue doing what he's been doing for the last few years: driving growth in Microsoft's seemingly ever expanding server and tools business.
Server and tools is home to bread-and-butter products such as SQL Server, Exchange Server, and Visual Studio. Server and tools, though, also houses Azure Services Platform, one of Microsoft's newest offerings and a major component in its cloud-cum-software-plus-services rollout.
As a president, Muglia joins an executive elite at Microsoft leading product units considered important to the company.
Azure could certainly use Muglia's elevation. Promotion means that Azure - as part of server and tools - now pulls the same corporate clout as entertainment and devices (which includes the popular Xbox gaming but less coherent Windows mobile phone offerings), business applications (spanning the mighty Office suite), Microsoft international and the online services group.
The elevation means an experienced head that's not chief executive Steve Ballmer has a more strategic lead on Microsoft's online activities. Muglia should be able to help productize what's so far been a highly experimental and not clearly articulated service.
That's important as Microsoft's online strategy has been confused and dominated by too many mid-ranking tactical chiefs. The company, meanwhile, recently placed the loss-making online services group under the control of a person who is completely new to the Microsoft culture and way of operations - the former executive vice president of engineering at Yahoo's search and advertising technology group Qi Lu.
Muglia, at least, has the benefit of 21-years' experience inside Microsoft to push Azure and related services inside the company - experience that Lu for all his technical brilliance will be lacking.
It's worth nothing that under Muglia, server and tools now accounts for 20 per cent of Microsoft revenue, having grown from $10bn in revenue in 2005 to $13bn last year.
The focus, though, has been on the server and tools products - namely things like SQL Server and Visual Studio. Azure is still too experimental to rank as a serious and sellable productized offering. His elevation, though, means two things in respect to the future of Azure and planned online versions of products that are extensions of things like SQL Server.
First, that Azure and online services are seen as having a serious future in terms of their own development and other products inside Microsoft that should be supporting them.
The other important factor is Muglia's simple focus on reality. Muglia's not known as a vision man. When you hear Muglia speak at events he'll generally fill in the nuts and bolts on how Microsoft's going to get from point A to point B in a roadmap. Muglia will also, as is partly proved by the growth in server and tools, focus on the business.
And God knows, Azure and Microsoft's online services could use that kind of focus. Speaking to Microsoft when it unveiled Azure in October and since, Microsoft cannot provide a clear answer on what Azure is, or what it will be, or when it'll be delivered.
There are just a few minor concerns in all of this. One is that Muglia, too, succumbs to the same everything-and-noting, Azure's "a piece of toast that looks like the Virgin Mary" contagion that's infecting the rest of Microsoft's thinking. Early reports suggest this to be the case. In his favor, though, Muglia didn't get where he is today by such wooly thinking, so we can only hope he finds the feet that have helped products like SQL Server and Visual Studio deliver consistent growth and returns based around tangible offerings.
The next issue: the elevation of an Azure patron along side an online business chief could create rival centers of power. Azure is an infrastructure play for online services - from Microsoft and potential partners and customers, just as sever and tools also serve as infrastructure products that customers and ISVs can use or enhance. Muglia should see it as such, and bring his experience in making products like SQL Server and Visual Studio available as platforms to customers and partners interested in building their businesses on them.
Finally, there's the dangerous possibility that Muglia is possibly not the business wizard that growth in server and tools suggests. Sure, sales of server and tools are consistently the bright spot of each Microsoft quarter, but given the ubiquity of Windows and related applications and the legions of partners, it's possible all Muglia had to do was nothing during his tenure to see the business grow.
The challenge will be how far, and in what new ways, he can make Azure-related services grow as a Microsoft president. ®