Dogs and arson feature in top 10 data recovery disasters
Tales of the unexpurgated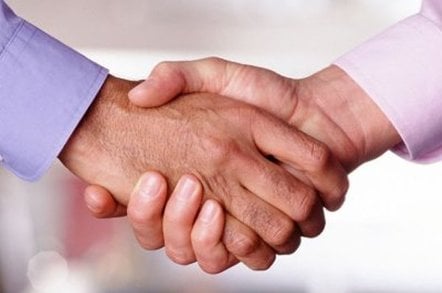 Computer forensics experts need a talent for data recovery.
Crooks are increasingly becoming aware of the possibility that digital evidence might condemn them, raising the likelihood that devices containing potentially sensitive information will wind up being destroyed. For example, data recovery firm Disklabs successfully recovered images from a CCTV camera trashed by an arsonist attempting to cover his tracks following a fight in a nightclub.
"If a suspect has a hard drive/CD/DVD etc that cannot be accessed for any reason, (fire, water, electronic fault etc), then the police/prosecution cannot investigate the evidence," explained Simon Steggles, a director at Disklabs. "Sometimes, it's the digital evidence that is condemning for the suspect. We get the said device and get it working, following all ACPO's guidelines, ensuring evidential continuity and write blocking is used to ensure that the device is not subsequently written too."
Other times, Disklabs has to carry out data recovery after accidents or after a device is abused by a family pet. A YouTube video featuring Disklabs successful work recovering data from a RAID system following a fire at a factory can be found below. This incident was the result of an accident and unconnected to the nightclub fire, which created a separate job for Disklabs. ®
Disklabs top 10 data recovery disasters of 2008
Pulling data from a digital CCTV unit caught up in an arson attack. "The fire was started by an individual who earlier that night had been involved in a violent assault. He started the fire to cover up his tracks. Though fire damaged, all the data was recovered. The evidence was used against the suspect in court," Disklabs reports.
Obtaining all the information from a laptop that had been dropped from a fourth floor window. "The hard drive had suffered massive impact damage and the heads had been bent. Regardless of this, the data was all returned to the client".
Recovery of data from a hard drive owned by a celebrity agent, after Mr. 15 Per Cent dropped it in his bath.
Incriminated data pulled from the hard disc of a suspected paedophile, after the kit was thrown at arresting police
Pulling data from a mobile phone that had been smashed into 11 pieces
Scratched DVD made by a father of his daughter's birth.
Recovery of data from a RAID server of an aircraft components distribution firm. The kit fell through the floor during a huge fire. The hard disk drives were delivered to Disklabs Data Recovery, still smelling of burning electrics, plastic and water from the fire service.
Bottle of wine spilled over keyboard.
Extracting data from of unverified back-up tapes
Blackberry data recovered after dog attack
Sponsored: Detecting cyber attacks as a small to medium business